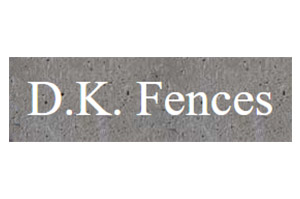 Barrhaven
DK Fencing
Quality guaranteed!  Pressure Treated and Cedar fences available at reasonable prices.  Free, no obligation on site quotes.
As a small company, we are able to offer competitive rates and individual care to each fence we construct. We do NOT sub-contract and remove all construction debris on a daily basis. 
Telephone: (613) 797-7688
BARRHAVEN
MGEE FENCING
McGee Fencing is a family owned and run company, trusted with thousands of professional installations of residential fences for over 50 years. 
McGee offers professional installation of high quality chain link, modular iron and vinyl fences. We build all fences with in-house fully trained professional fencing installers, no sub-contractors.
Telephone: (613) 822-2224
BARRHAVEN
EMPIRE Fence & Deck
Empire Fence and Deck offers competitive pricing and professional installations.
Whether you're seeking a new fence, a nice backyard deck, or help with a custom landscaping job, Empire Fence & Deck offers a wide selection of products that are sure to please.
Telephone: (613) 216-1093
Out of this World
Plumbing
Barrhaven homes are showing their age with the increasing number of plumbing issues. Out of This World has completed thousands of plumbing repairs in Barrhaven, and we've taken note of common issues you are likely to find in each neighbourhood.
At Out of This World Plumbing, all our techs are thoroughly trained and background checked, and our plumbers are Red Seal certified. We are committed to treating you, your home, and your pets (not to mention your plumbing system) with respect – 100% satisfaction guaranteed!
Telephone: (613) 519-1342