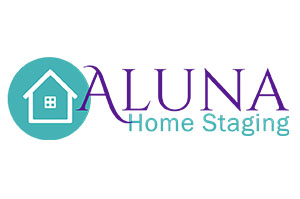 Barrhaven
Aluna Home Staging
Aluna Home Staging has over 6 years experience in the Staging and Redesign industry that provides them with the expertise and leverage needed to succeed in the real estate industry.
They have extensive Home Staging and Re-design experience and understand the challenges  you face when selling your home. 
Their staff has personally met with over 500 clients to support and assist in every detail required to get the job done. They bring energy and professionalism that is necessary to guarantees each client satisfaction guaranteed.
Telephone: (613) 825-0422
BARRHAVEN
Dee Sinha Design AND HOME STAGING
Dee Sinha Design is an interior decorating and design firm dedicated to providing our clients with creative concepts, high-quality design, beauty, and flawless execution.
We tailor each project to our clients' individual tastes, needs and budgets.
We create beautiful homes to live in! Certified interior decorators at Dee Sinha Design offer professional interior design services to clients across South Nepean and Barrhaven.
Telephone: (613) 668-4098
BARRHAVEN
TADA Interiors
Ta Da! Interiors has been serving up inspiration to the greater Ottawa area for over 8 years.
Specializing in both commercial and residential interior decorating. Ta Da! is celebrated for its unique ability to create and redefine spaces that are an extension of the client's personality and style.
Whether your home or office needs an update or a total overhaul, no job is too big or too small for this dynamic decorating duo. Marrying together versatile style, an extensive network of industry professionals and a wide variety of services, Ta Da! will make your design dreams a reality.
Telephone: (613) 591-5681