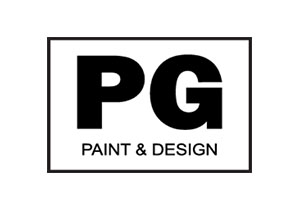 Barrhaven
PG Paint and design
Having been in the house painting and drywall repairs business for more than 30 years, you get the benefit of our unmatched experience. We are confident of our craftsmanship, attention to every detail and highest quality materials used.
Based on the essential elements of Quality Service, quality and professional painting is an essential part of making your space beautiful, inviting and comfortable. Whether it's a home, condo, townhouse, when downsizing to retirement style living, or simply repainting a home office, professionally painted space is a welcomed space.
Telephone: (613) 656-5865
BARRHAVEN
Ottawa House Painting
I started Ottawa House Painting, because I love to paint and wanted to create the best local house painting company.
Your home will be painted with the same care I paint my own.  I take pride in making sure every corner, every wall to ceiling line, every piece of trim is perfect.  I want you to call me back the next time you need a painter so count on the job being done right.
Take a look at our ottawa house painter reveiws if you have a minute.  Customers use words like meticulous, professional, friendly, reasonable, thorough, and clean.  If you are looking for a local house painters who care about you and the job they do in your home, give us a call today.
Telephone: (613) 894-0186
ABRETTI
PAINTING AND RENOVATIONS
Our turnkey, full painting and renovation service will allow you to implement your interior design vision with ease. We can take on painting and carpentry enhancing your home with columns, wainscoting and crown mouldings. 
To minimize inconvenience to you during a decorating project we focus on completing one room at a time, so that when you come home you can enjoy a beautifully transformed, functional space—we will take responsibility for protecting, moving and replacing your furniture, washing your windows and floors and reinstalling your drapery or blinds, so that your space is impeccably refreshed. 
Telephone: (613) 769-7002