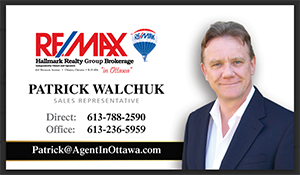 Barrhaven
Real Estate - Agent in Ottawa
Buy, sell or invest in Barrhaven real estate.
Let us help you find the property you're looking for.
Our website features an easy to use real estate search page for Barrhaven homes and condominiums.
Listings are updated daily, so you'll have access to the latest listings.
Thinking about selling your home? We can offer you a free evaluation that will help you determine its fair market value.
Tel.: (613) 786-2632
Add your listing
for only $39/year
Does your business offer home services to residents of Barrhaven and South Nepean?
Let us help you connect with local consumers on the internet.
Why should you advertise with the Barrhaven Blog?
1) We're affordable - directory ads only cost $39 per year!
2) Our ads perform very well in Google search results
3) You get a valuable backlink for your business website
4) We help consumers find you first!