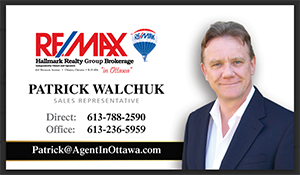 Barrhaven
Real Estate - Agent in Ottawa
Buy, sell or invest in Barrhaven real estate.
Let us help you find the property you're looking for.
Our website features an easy to use real estate search page for Barrhaven homes and condominiums.
Listings are updated daily, so you'll have access to the latest listings.
Thinking about selling your home? We can offer you a free evaluation that will help you determine its fair market value.
Tel.: (613) 786-2632
Out of this World
Plumbing
Barrhaven homes are showing their age with the increasing number of plumbing issues. Out of This World has completed thousands of plumbing repairs in Barrhaven, and we've taken note of common issues you are likely to find in each neighbourhood.
At Out of This World Plumbing, all our techs are thoroughly trained and background checked, and our plumbers are Red Seal certified. We are committed to treating you, your home, and your pets (not to mention your plumbing system) with respect – 100% satisfaction guaranteed!
Telephone: (613) 519-1342