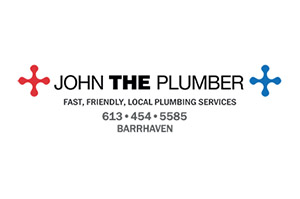 John The
PLUMBER
BARRHAVEN
John The Plumber is here to provide fast and expedient solutions to all your plumbing problems.
Our plumbers are fully licensed and insured and committed to the John The Plumber mission of providing each and every customer with quality plumbing products, expert workmanship and service that goes over and above what is required.
Telephone: (613) 454-5585
Add your listing
for only $39/year
Does your business offer home services to residents of Barrhaven and South Nepean?
Let us help you connect with local consumers on the internet.
Why should you advertise with the Barrhaven Blog?
1) We're affordable - directory ads only cost $39 per year!
2) Our ads perform very well in Google search results
3) You get a valuable backlink for your business website
4) We help consumers find you first!