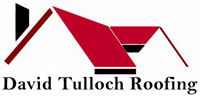 David Tullock
Roofing
David Tulloch Roofing is a small privately owned business, successfully servicing the Ottawa area since 1999.
Operating with one crew, and David on site for every job, this company is able to offer the very highest level of workmanship and customer satisfaction in the business.
As such we dedicate our team to each project until its completion and 100% satisfaction. We don't move on, until it is done right!
All job sites are fully insured, (2 Million dollars Liability). All employees must have taken there WMIS course and carry their certificate. All employees are on payroll and are covered with WSIB.
When choosing our company for a FREE estimate, we guarantee a professional and experienced assessment of your needs, an explanation of how we can help and offer you an honest fair quote.
David Tulloch – Owner of David Tulloch Roofing invites you to make the right choice for all your roofing related needs. Request your FREE estimate by calling 613-880-4079 to set up an appointment
Telephone: (613) 680-2050
BARRHAVEN
JM ROOFING
JM Roofing is a reputable business that has been providing custom quality workmanship throughout the Ottawa area, with thousands of satisfied customers for over 20 years.
We are fully licensed, with WSIB coverage, and have full liability insurance.
Unlike most of our competitors that sub-contract their work out, we use our own in-house technicians who are fully trained with heights certificate. With these credentials, our goal is to provide a safe and secure job site and deliver superior service with affordable prices. All of our work comes with a full written warranty.
Residential Services:
Re-shingling residential homes, with architectural shingles, or 3 Tab shingles.
Installing Vents for air quality
Animal Damage Repairs
Roof Leak Repairs
Roof Repairs due to wind damage
Roof Ice Removal & Snow Removal
Jeffrey Martin
Telephone: (613) 838-7859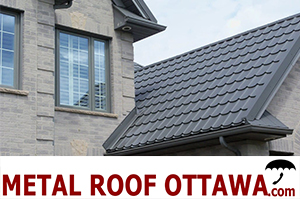 Barrhaven
METAL ROOF OTTAWA
Setting the Standard in Perfomance Metal Roofing. 
Direct from the manufacturer with the best workmanship and product warranty in the industry.
Our metal roofing system offers an unmatched level of metal roof energy savings . The  roof system delivers energy efficiency with unmatched airflow and balanced ventilation resulting in up to 35% savings on yearly energy bills.
Telephone: (613) 978-8644