Barrhaven elects MPP Lisa MacLeod
|
I want to start this post by congratulating all of the candidates who put forward their candidacy in the recent provincial election. Barrhaven has a solid track record of electing strong and effective representatives to all levels of government. It's a testament to the depth of talent found in our constituency, as well as the high level of voter engagement in our riding. Regardless of political affiliation, we must recognize the sacrifice that each of the candidates were willing to make to represent our citizens at Queen's Park.
Running for elected office at the provincial level comes with its own unique set of challenges. Unlike their municipal and federal peers, provincial representatives must relocate to the Toronto area. Yes, Toronto isn't very far, but it does mean spending less time with family and friends and much more time commuting. It also means having to work harder to have your voice heard in a sea of representatives from southern Ontario.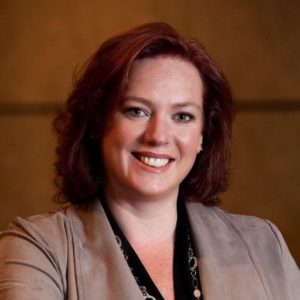 Local voters have selected Progressive-Conservative candidate Lisa MacLeod as their representative for the newly minted riding of Nepean. A recent provincial law required that southern Ontario's electoral boundaries be the same at both the provincial and federal levels. The federal boundaries were redistributed in 2012 for the 2015 federal election, meaning last week's election was the first provincial election held under the newly minted riding of Nepean.
The recent election came after a rather tumultuous leadership race for the Progressive-Conservative party. Newly elected leader Doug Ford was a well-known entity in Toronto and the GTA, but remained somewhat of an enigma to voters outside of that constituency. Even as our premier-elect, he still remains somewhat of a mystery to local constituents. It's much too early to render any kind of judgement on our new premier, but regardless of any perceived strengths or weaknesses, we can take comfort in knowing that he's backed by an experienced team of MPP's – which brings us to the topic at hand: Lisa MacLeod.
Lisa MacLeod was first elected to the Ontario legislature in 2006 in a by-election to replace John Baird, who resigned his provincial seat to run for the federal Government. She's represented Barrhaven at the provincial level ever since, with electoral victories in 2007, 2011, 2014 and her most recent in 2018. Prior to provincial politics, Lisa worked at the constituency level for both Jan Harder and Pierre Poilievre.
Lisa has been a firm yet pragmatic voice while in opposition. She understands the challenges working families must deal with in her constituency and can often be found networking with residents at local fundraising events. She has championed several initiatives to help make sports safer for local children and teens, especially with respect to the issue of concussions and head injuries. Her many accomplishments bode well for her future as a member of the governing party.
Lisa MacLeod brings a wealth of experience to the Progressive-Conservative caucus and will no doubt figure prominently in Doug Ford's first cabinet. I expect her to be a strong advocate for the needs of both the Ottawa region and Eastern Ontario.