House of Cheese now open in Barrhaven
|
Great news for local cheese connoisseurs. The House of Cheese, a staple on the Byward Market, is now open in Barrhaven.
The new store looks amazing – and the selection of fine cheeses is among the best in Barrhaven. The new location is located directly across from Value Village at the Costco Mall.
The store features specialty imported cheeses offering a wide range of tastes and textures. They will no doubt be a hit at your next dinner party. The store stocks many brands and cheese types in both pre-packaged and cut to order formats.
Listed below is only a sample of the imported cheeses available at the new Barrhaven location. Their stock is continually changing as new taste sensations appear. Be sure to ask if your favorite is not listed – they can maybe order it in from one of their many suppliers.
Brie Supreme
Brie de Meaux
Cambozola
Chaumes
Etorki
Feta
Gouda
Manchego
Munster
Raclette
Reblochon
Red Leicester
Saint Agur
Stilton
Tête de Moine
Tomme de Savoie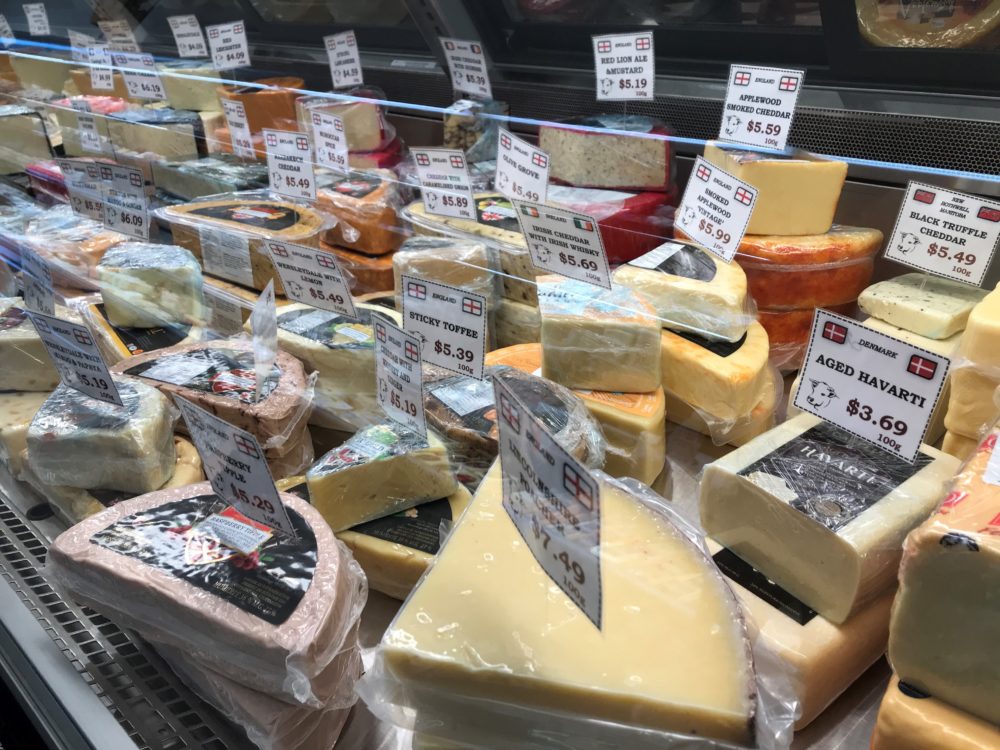 So many cheeses to choose from – so little time – variety truly is the spice of life!
The store also features a nice selection of domestic cheeses, including:
Cheddar
Bénédictin
Glenphilly Whiskey
Le Douanier
Pied-de-Vent
Havarti
Curds
Another nice feature of this store is their custom cheese gift baskets. They start at $30 and can be purchased with pre-selected cheeses, or customized with selections of your choice.
The store can also create a custom cheese platter for your next get together. A perfect match for the fine wines available around the corner at the LCBO.
For those looking for a little something extra, the store also features various pâtés, deli meats, and gourmet crackers. They even have caviar!
It's nice to see independent food retailers setting up shop in Barrhaven.
The House of Cheese is certainly a nice addition to the community. Well worth a visit this holiday season!
Looking for help around the house?
Visit the Barrhaven Trades Directory for all your home maintenance needs.