Loafers & Polish – Another great local fashion and style blog
|
It seems that the Barrhaven blogging scene is bigger than I knew. Last week I came across a great local blog that will be of interest to the female demographic of my followers and is authored right here in Barrhaven.

Whether you're looking for gift ideas for Mother's Day, a special anniversary date suggestion or the latest fashion news. This blog has it all.

Well written and researched, Loafers & Polish features the latest style and fashion news from both a local and national perspective.

The blogs author, Jennifer, is our guest author today. She reports on the recent Ottawa Spring National Women's Show.
Ottawa Spring National Women's Show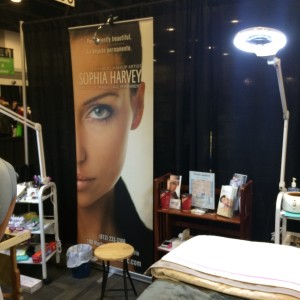 The Ottawa Spring National Women's Show was held at the Shaw Center this past weekend (April 11 & 12). The event is advertised as the ultimate girls day out and it did not disappoint.
It was a well organized event with something for everyone! The local exhibitors filled out every category imaginable; food, travel, health, fitness, wellness, beauty and skincare, fashion, and more! The vendors had tons of samples and amazing deals on their products.
There was lots to see and it's impossible to do it all in one day, which is why it is a two day event! The booths and exhibitors are set up for both days as well as the scheduled shows and product demonstrations. Saturday featured a VIP event with celebrity guest Dean McDermott.
The next Ottawa Women's Show will be held in the fall on October 24 & 25 at the E.Y. Center and I can't wait to see what they have planned!
Did you attend the Women's Show? Share some of your stories with The Barrhaven Blog!
Jennifer from Loafers & Polish
@loaferspolish on Twitter!