9Round brings its Kickboxing fitness club concept to Barrhaven
|
9Round Kickboxing Fitness is a specialized health club for people seeking a unique, fun, and proven workout that delivers amazing results. And don't worry, you punch and kick heavy bags, not people!
Their newest location is located right here in Barrhaven, at the Costco mall, just a few doors down from East Side Marios.
The full body workout offered at 9Round is as unique as it is fun.
The 30-minute workout involves visiting 9 exercise stations, each featuring an invigorating 3-minute workout.
You can show up anytime to start your 30-minute workout – no appointment necessary. Upon arrival, you'll always be greeted by a friendly qualified trainer who will help you lace up your gloves and show you how to do each exercise based on your fitness level.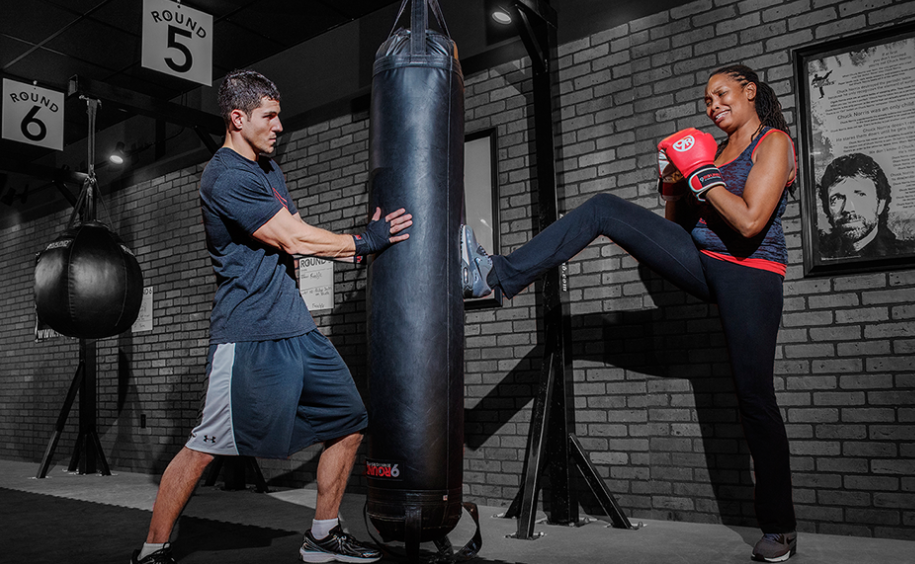 Every three minutes, you'll be moving to a new exercise station until you complete all nine workouts. What we really like is that you can enjoy a new workout every day, as workouts change daily.
The 9Round kickboxing themed fitness program incorporates a functional, interval, cardiovascular, and circuit training regimens.
The Barrhaven 9Round location features:
No Class Times – Show up on your schedule. A new circuit starts every three minutes. So you never waste any time.
Max Results in Just 30 Minutes – Combine cardio and resistance training for a complete, full-body workout in just 30 minutes.
On-premise trainer – Trainers are always there to guide, motivate and push you to get the most from every workout.
New Workouts Daily – Every day is a new workout, so your body is always challenged.
Get Fit, Never Hit – Punch and kick bags, not people. Quickly and easily get in shape with basic kickboxing techniques.
The following video provides a comprehensive overview of what you can expect when you visit the club.
9Round Barrhaven – Free Workout Offer
Ready for a fun workout? Register today for a FREE 9Round workout, right here in Barrhaven!
Simply register online on the 9Round Barrhaven Website to schedule your free workout. You'll be greeted by one of their friendly trainers who'll assist you in completing your first workout.
For more information, you can visit the Barrhaven 9Round Facebook Page at https://www.facebook.com/9RoundBarrhaven/
The preceding post was sponsored by 9Round Kickbox Fitness in Barrhaven. We thank them for supporting our community blog.