A truly novel gift idea for new parents
|
Today's post combines two of my favorite things – blogging about a new home based Barrhaven business, as well as introducing a new local artist.
Heidi Levine is a talented local artist who's carved out a unique niche; she paints for children. Her works are a perfect fit for nurseries, day cares and any other venue where children might be present. I particularly like her birth announcement paintings. They represent a truly unique gift idea that's sure to be a hit with new moms and dads.
Best of all, Heidi's art is affordable – prices start at only $30. I could write on about her work, but you know what they say, a picture is worth 1000 words.
Enjoy!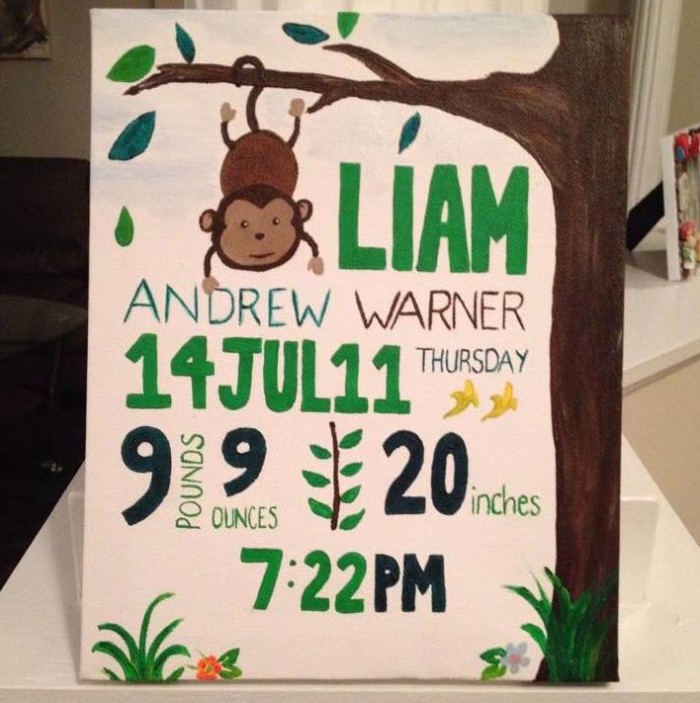 You can view more samples of Heidi's work on her Facebook Page at https://www.facebook.com/mommalovestopaint