Montana's and East Side Marios bring exciting new dining destinations to Barrhaven
|
Barrhaven is now home to two new exciting family restaurants – Montana's BBQ and Bar and East Side Mario's. Both can be found at Trinity Commons, right across from Costco.
Ottawa's newest Montana's features a modern twist on their traditional decor, and the restaurant looks amazing! Their menu is all about amazing smoked ribs, juicy burgers, and fire-grilled steaks.
For those seeking some variety, the menu also includes sizzling hot fajitas and pasta dishes – a little something for everyone! And the decor is so warm and inviting – a perfect dining destination for cool Barrhaven nights!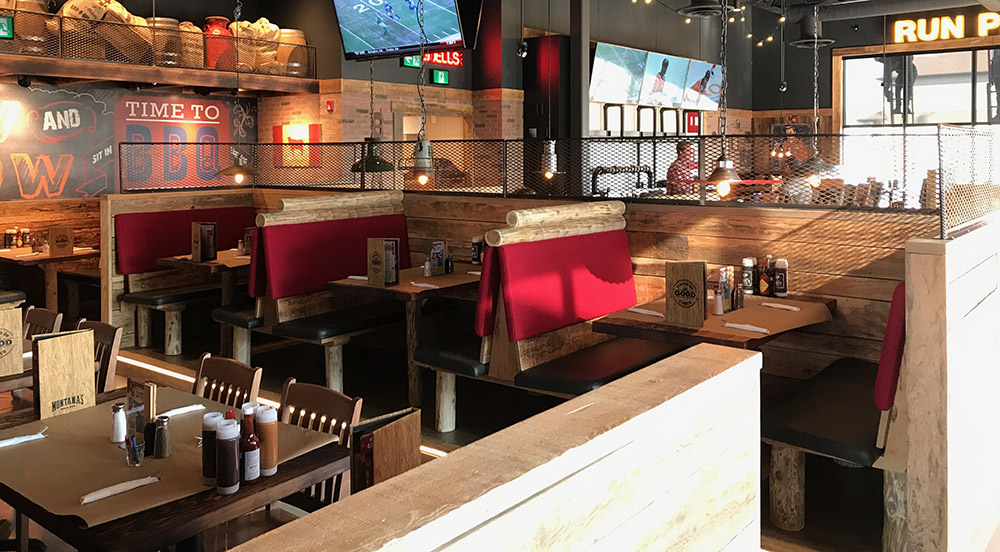 We strongly recommend that you join the Montana's Grill Lovers Club for access to exclusive offers and promotions – and just to sweeten the deal, they are offering club members a free starter + desert on their birthday!
And the fun also extends to the little ones as well – children are provided with crayons and encouraged to show off their artistic skills while they wait for their amazing meal to arrive.
Prefer to dine at home – no worries, you can order Montana's takeout online, or better yet, install the Montana App on your phone and get $5 off your first order.
East Side Mario's
If amazing Italian food is your thing, East Side Mario's is ready to satisfy your craving with an abundance of tasty pasta dishes.
What can we say – the names of the pasta dishes alone pretty much speak for themselves:
MARIO'S MADE-IN-HOUSE LASAGNA
MARIO'S SPAGHETTINI & MEATBALLS GIGANTICO
SEAFOOD LINGUINE
SPAGHETTINI PRIMAVERA WITH GOAT CHEESE
LINGUINE CHICKEN TETRAZZINI
CHEESE CAPPELLETTI
SAUSAGE & PEPPERS PENNE
BACON AND SHRIMP RIGATONI ALLA VODKA
DOUBLE-BACON CARBONARA
INFERNO MAC 'N' CHEESE
LINGUINE CHICKEN AMATRICIANA
But wait – there's so much more! East Side Mario's also features amazing Pizzas and traditional favorites such as veal and chicken parmigiana and grilled salmon.
Feeling creative? That's a good thing because you can even design your very own custom pasta dish or pizza! If you feel that variety is the spice of life, then this is your perfect dining destination!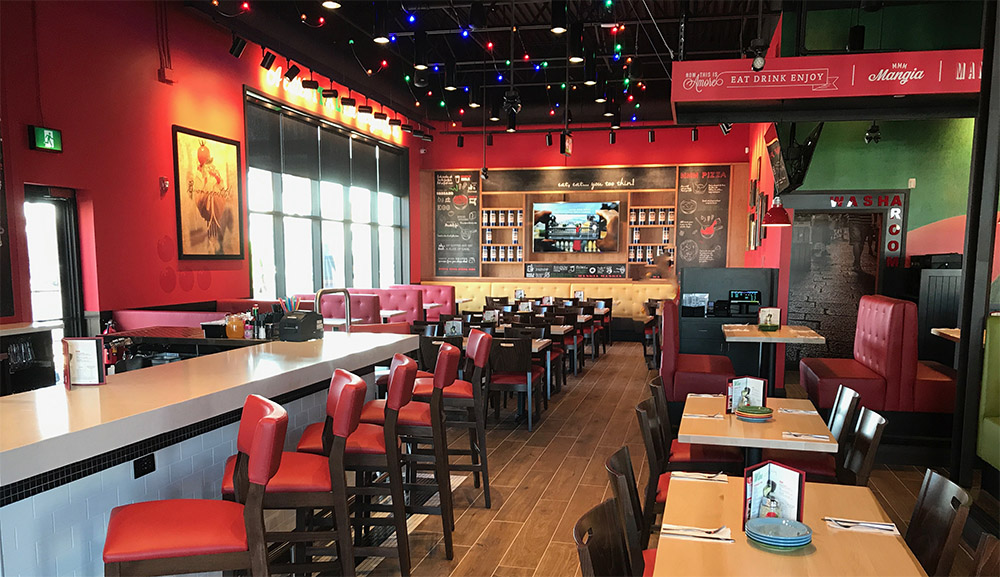 East Side Mario's Barrhaven Takeout
Prefer to order a tasty Italian meal to enjoy at home with the family – no worries!
East Side Mario's in Barrhaven features an amazing takeout kitchen that's ready to cook up a storm so you don't have to!
Simply visit the East Side Mario's Barrhaven takeout website, or better yet, install the East Side Mario's mobile app for quick and easy take-out orders!
Want more? Why not join the East Side Mario's Famiglia? Joining the Famiglia will entitle you to exclusive promotions and offers – including a FREE APPETIZER – hey, who doesn't enjoy free stuff – especially food!