The Captain's Boil introduces a fun and unique new dining experience for Cajun seafood lovers
|
Today's sponsored guest post comes courtesy of The Captain's Boil, a new local restaurant that brings a fun twist to Cajun-inspired seafood dining. We thank them for supporting our community blog.
Do you remember the good old days, when you were a kid and had fun making a mess at the mealtime? What if I tell you that you can relive these fond memories, but now eating like a gourmet captain?
The Captain's Boil is here to bring you a fresh, flavourful, and fun hands-on dining experience. We take the freshest seafood, toss it in a blend of Asian-inspired spices and Louisiana aromatics and then serve it to you messy to let you enjoy it in a fun and unique way.
A success in Toronto, which you can now experience in Ottawa. Ahoy, me mateys! We prepare cajun seafood that you're gonna love and wish for more day after day after day.
There is no use for cutlery here because we're unique and all you need to do is put on the plastic lobster bib and disposable gloves! The food is served in biodegradable BPA-FREE plastic bags, so there are no plates!
It's a fun hands-on experience where you can get down and dirty! The "hands-on" experience of eating without cutlery enhances the playful aspect of the dining experience. Our guests interact with their food and are reminded that food can be fun. And you don't need to worry about the mess because we'll clean it right up after you've feasted!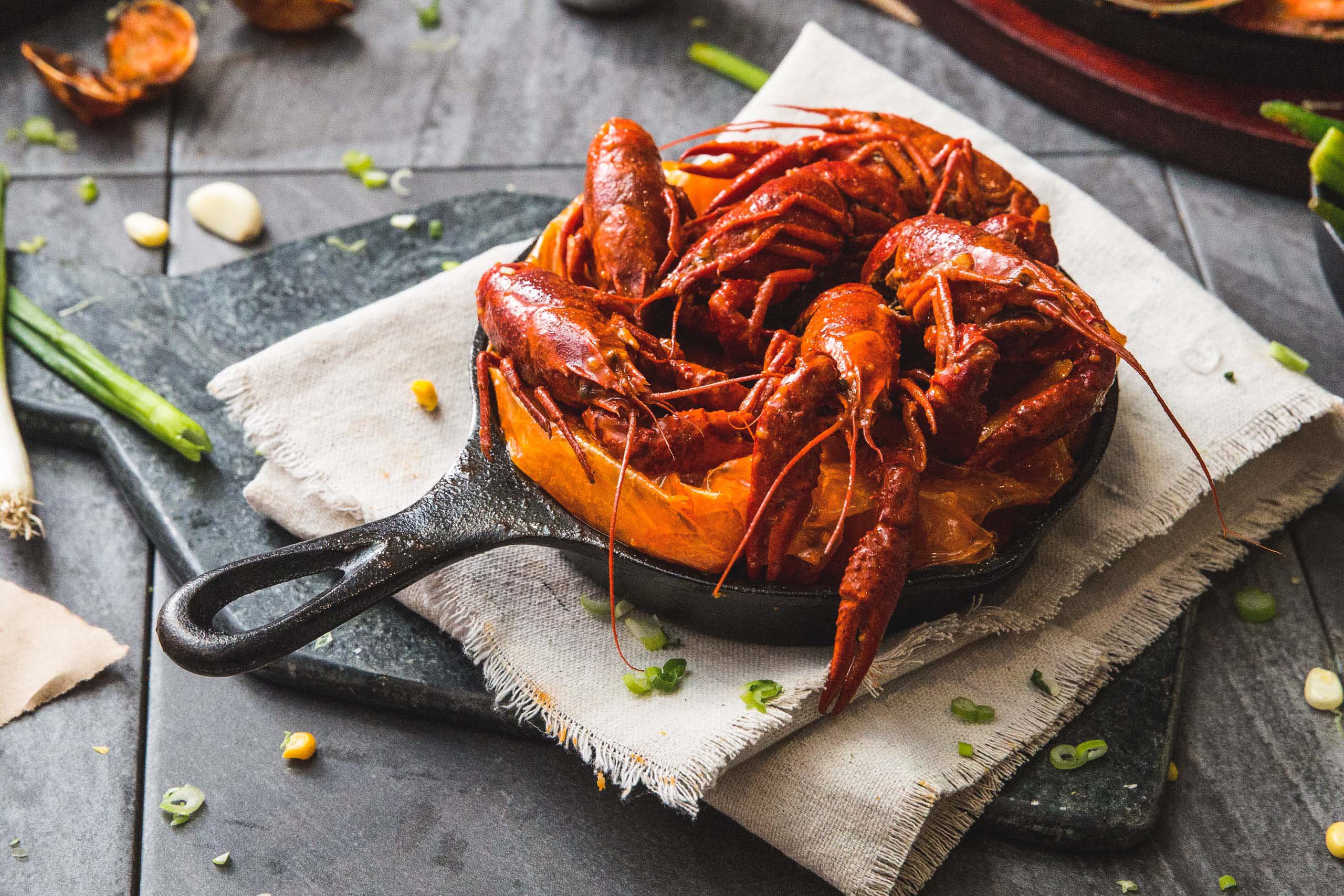 How does it work?
All you have to do is follow the FOUR easy steps!
Choose your catch
Pick your sauce
Choose your heat level
Select your add-ons
Step 1: CHOOSE YOUR CATCH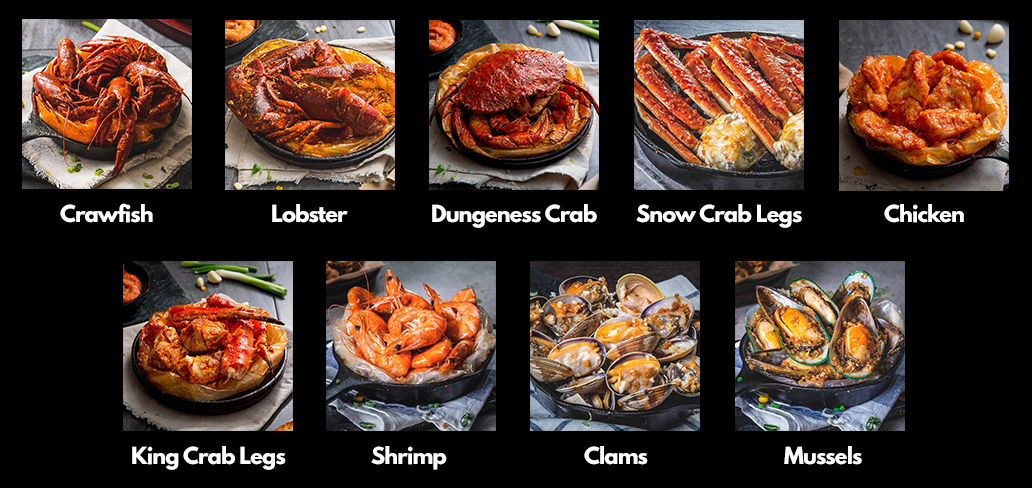 You have the choice of CRAWFISH, LOBSTER, DUNGENESS CRAB, KING CRAB LEGS, SNOW CRAB LEGS, SHRIMP, CLAMS, MUSSELS, and CHICKEN SLICES.
Step 2: CHOOSE YOUR FLAVOUR
There are 4 choices of flavors, which are Cajun, Garlic Sauce, Lemon Pepper, and Captain's Boil! We are most known for the Captain's Boil sauce which is a blend of the other 3 flavors
combined!
Step 3: CHOOSE YOUR HEAT
You can choose Non-Spicy, Mild, Medium, and Fire!
Step 4: ADD-ONS AND SIDES

Beer and seafood are a great pairing! The Captain's Boil has a special offer for Corona's right now! 5 Bottles of Corona for only $25 plus taxes!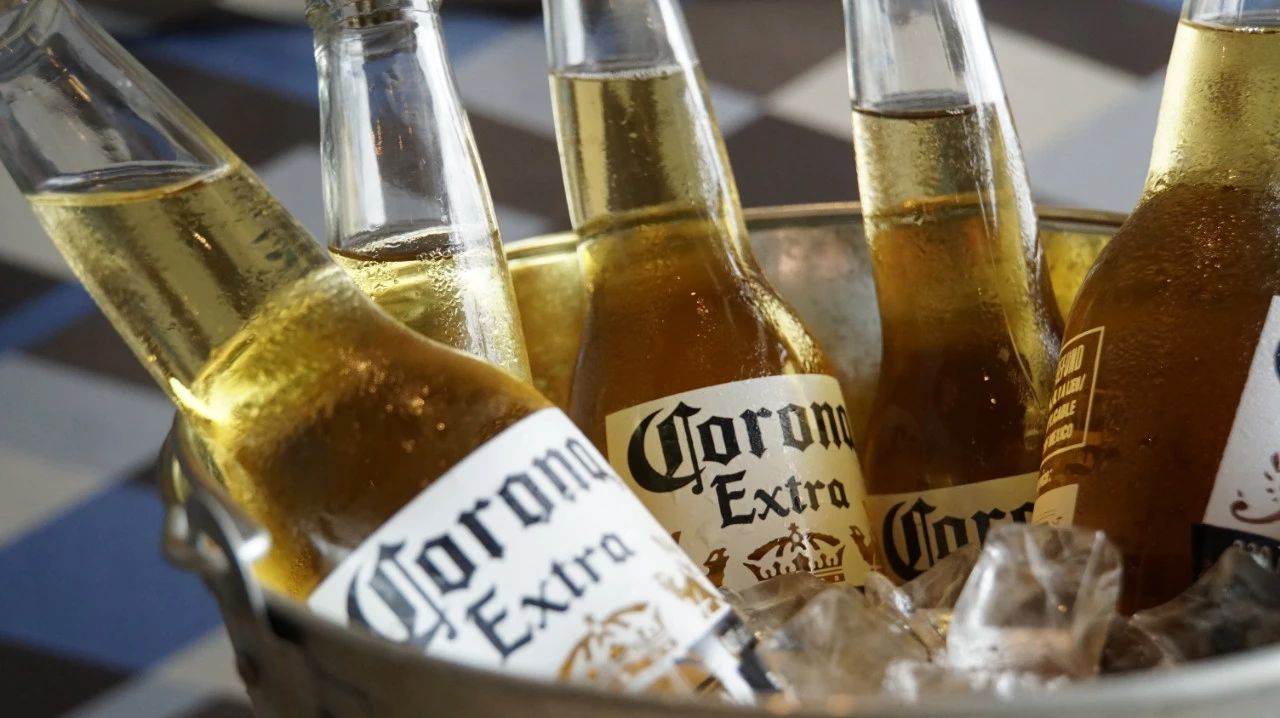 What about trying our sizzling plate lunch special. It is on the menu and it is delicious!
The Sizzling Plate Combo includes the choice of Basa fillet OR chicken and an assortment of seafood. There are 4 types of seafood included in the seafood assortment, which are 2
Crawfish, 2 Mussels, 2 Shrimps, and 2 Clams.
Lunch Special is not enough? The Captain's Boil also has the everyday promotion.
But what if I want to have this experience at home? — you ask me. This is not a problem. You can order online, or pick up your order directly in the store.
All of our restaurants focus on two simple yet key criteria:
the quality of our food, and
the overall dining experience
We ship our dishes directly from the sea; then we cook and serve them right away. Our customers enjoy nothing but freshness the moment their food arrives at the table.
"Aaaaarrrrr, that's all", said the ship's parrot. Feeling hungry? If so, come and meet us today.
You cannot live another minute without trying this deliciousness, am I right?
Location:
290 West Hunt Club Road – Unit 4B
Ottawa, Ontario
Facebook Page: https://www.facebook.com/thecaptainsboilwesthunt/
Contact: (613) 680-8998
Hours: Sunday- Thursday 11:30am-10:00pm
Friday- Saturday 11:30am-11:00pm
One more thing…
Here's a 10% off coupon to make your visit extra special!