Five Costco items that can save Barrhaven consumers lots of money
|
It seems we waited forever for the Barrhaven Costco announcement, and once announced, the store was built, stocked and staffed in record time. Kudos to everyone involved in making the project a major success and a welcomed addition to the Barrhaven retail sector. Costco is popular for a good reason: they help consumers save money. And with soaring hydro rates and soon to be introduced carbon taxes, middle class consumers need all the relief they can get from high consumer prices.
Costco is going to help local families save on a variety of products, but in some cases, the savings can be quite significant. Today I want to share a few Costco departments that can help ease the burden of high consumer prices.
Costco Hearing Center
A few years ago my hearing began to weaken, to the point where I needed to purchase hearing aids. For those who haven't needed them yet, prepare yourself for a major sticker shock. Most hearing aid clinics charge astronomical fees for both hearing aids and their professional services.
Truth is, there is no reason to pay these high prices. I purchased my hearing aids at Costco for a fraction of the price I would have paid at a specialized hearing clinic. In fact, I saved over $2000 for the exact same product the dedicated clinic recommended for me. Clinics will tell you that the difference in price is all about service. But truth is, the hearing clinic at Costco (Merivale location) offered me excellent service – I honestly can't image how they could have been any better, both before and after the initial sale.
It's also worth reading the following article with respect to the hearing aid industry:
CBC News Article on Hearing Aid Prices
Bottom line: Don't purchase hearing aids until comparing prices at Costco – you'll be shocked at how much you'll save.
Costco Vision Care Center
As most of us know, our eyesight is another part of our anatomy that weakens as we grow older. Sooner or later, most of us will need prescription glasses. Now, when you buy glasses, you're essentially paying for 3 items: Frames, lenses and dispensing fees.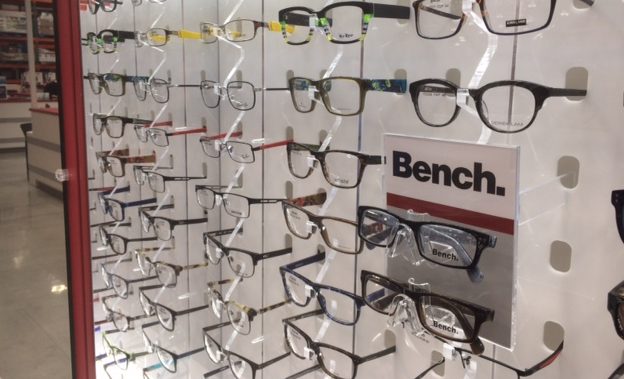 Frames are a personal choice. Costco happens to carry a nice selection of designer frames at very competitive prices. Lenses are usually sold with a few up-sells, being scratch resistance and anti-glare coatings. Once again, Costco is competitive on pricing for lenses with both these features.
So where do you save money at Costco on eyeware? The answer is dispensing fees. Fees that are often hidden in the total price of your glasses. Before buying your next pair of glasses, always compare dispensing fees. You might be able to save yourself between $50-$200 on your next set of shades.
Costco Gas Bar
Yes, gas prices have come down, but as stated earlier, the Ontario Liberal government is poised to introduce carbon taxes that will increase your home heating bills, you gas bills and even your electricity bills. Throw in food for good measure. But Costco can help you fight back.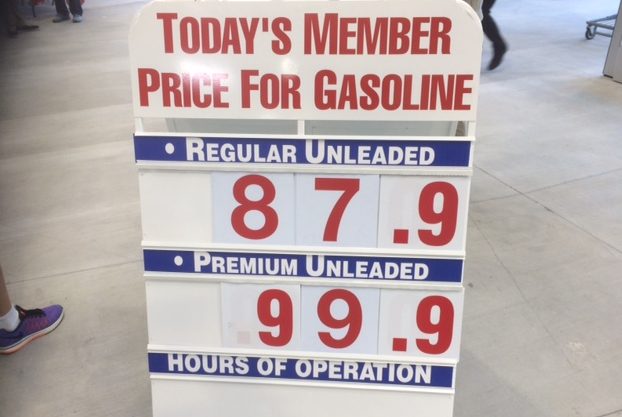 From my personal observation, gasoline prices at Costco are often 3 to 5 cents/liter lower than traditional gas retailers. That works out to about a $2-$3 savings every time you fill up your tank. Over a year, these savings can add up.
Costco Tire Center
In Ontario, using winter tires can save you money on your insurance premiums. But they can also help you avoid getting into unwanted collisions. With more and more motorists getting on the winter tire bandwagon, Costco can help you save a few dollars on your next set of tires. But this market is competitive, so shop around and compare.
Cheese & Butter
Confession: I should have been born a mouse. I love cheese. I like it on its own as a snack, on top of a pizza, or even baked into a lasagna. If you love cheese as much as I so, you're going to love both the selection and cheese prices at Costco. Don't eat much butter, but my wife tells me the dairy prices are quite good as well. Shop and compare. Deals can be found everywhere!
In closing, there's no doubt local consumers are going to benefit from the new Costco location in Barrhaven. The bigger your family, the more you'll save. And while some may worry about the impact Costco will have on the local business community, I feel that competition is a good thing and may actually help lower prices at other retailers. We're a fast growing community, and more retail means more choice, lower prices and increased employment. In the end, we all win.