From Kim Ronzoni's Kitchen – Beef Picchiapo
|
The fall season is upon us so today we're going to share another great recipe from Barrhaven's own Kim Ronzoni with a little help from Farmer's Pick. We hope this dish becomes a family favorite for those cold autumn days (assuming this heat wave breaks someday!). Enjoy!
Picchiapo (peek-ya-poh) meaning "a little beat up", is an ancient Roman dish that typically uses leftover (boiled) beef which is then braized with vegetables and herbs in a tomato-based sauce. It is a dish representative of "Cucina Povera" which literally translates to "poor kitchen" or "peasant cooking". This style of cooking is based on the concept of creating a simple, delicious and quality meal out of ingredients available to you. It is a concept very familiar to me through my nonna's cooking.
My recipe does not use leftover boiled beef, but rather, a fresh, boneless, beef cross rib roast that is cooked slowly or overnight in a Crock Pot, slow cooker until the meat is tender and shredded. It can also be eaten like a stew, served alongside noodles, rice or potatoes.
"Beef is an excellent source of protein, niacin, vitamin B12, selenium, and zinc. It is also high in iron, riboflavin, vitamin B6, and phosphorus. Beef is also a source of magnesium, potassium and vitamin D". The Canadian Cattlemen's Association.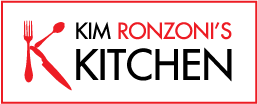 INGREDIENTS
1.5 kg (3lbs.) Farmer's Pick, boneless beef cross rib roast
2 tbsp. Farmer's Pick, extra-virgin olive oil
1 cup (2) celery stalks, thinly sliced on the diagonal
1 cup (2) med. Ontario carrots, thinly sliced on the diagonal
2 cup (2) med. Ontario cooking onions, quartered and sliced thinly
1 796 ml./28 fl. oz can Aurora Italian Whole Tomatoes, crushed by hand
1 cup homemade or store-bought, Campbell's No Sodium Beef Broth
3 garlic cloves, sliced thinly
2 bay leaves
2 pinches red crushed peppers
½ tsp. whole black peppercorns
2 tsp. dried marjoram
sea salt to taste
FNG Bakery buns (located inside Farmer's Pick grocer)
DIRECTIONS MAKES 6-8 SERVINGS
Add oil to a frying pan on med-high heat and sear the roast on all sides until nicely browned. Remove roast from frying pan, set aside.
Add celery, carrots, onions, tomatoes (including sauce), garlic, bay leaves, red crushed pepper, and marjoram to slow cooker.
Add beef stock to frying pan on low heat, scrape the bottom and sides of frying pan, scraping any browned bits left behind from the roast. Pour this stock into the slow cooker.
Place browned roast on top of vegetables in the slow cooker. Cover and set the slow cooker on low, then cook for 8 hrs. or overnight.
At the 8 hrs. mark, open the slow cooker, shred the beef with two forks and add sea salt to taste. Adding the salt at the end of the cooking process keeps the juices in the slow cooker and allows you to taste and adjust your seasoning.
Continue cooking on low for ½ – 1 hr.