A Nice Barrhaven AirBNB Hotel Experience for family and friends
|
An Exquisite
Barrhaven AirBNB Experience
Like many of you, I'm really looking forward to having one or two new hotels in Barrhaven. But until that day comes, AirBNB is as close as we'll come in terms of a hotel-like experience in our community.
Fortunately, there are some wonderful AirBNB units that offer amazing value for both family and friends visiting Barrhaven.
In today's post, we feature a beautiful Barrhaven AirBNB unit that's perfect for singles, couples and even full families.
(coupon amount will fluctuate based on the value of Canadian Dollar)
The unit is located in the heart of Barrhaven in Half Moon Bay on Grand Canal Street.
It's a well-appointed, fully furnished three-bedroom townhome with lots of room for the whole family.
The unit features three full bedrooms, living and dining rooms, as well as a fully-equipped kitchen. It can comfortably host up to five guests.
There's even a small home office on the first level for those of you traveling for business.
A nice extra is the gas fireplace on the main level – perfect for ambiance on cold fall and winter evenings.
Here's the best part – you can book this beautiful Barrhaven AirBNB for only $150 a night (taxes and fees extra).
That's a much better rate than most hotels can offer, especially when you consider how big the unit is.
Driving to Barrhaven? No worries, the unit is located in a neighborhood with lots of on-street parking.
And yes, the unit features speedy WIFI so you can stay connected during your stay.
(coupon amount will fluctuate based on the value of Canadian Dollar)
BARRHAVEN AirBNB PHOTOS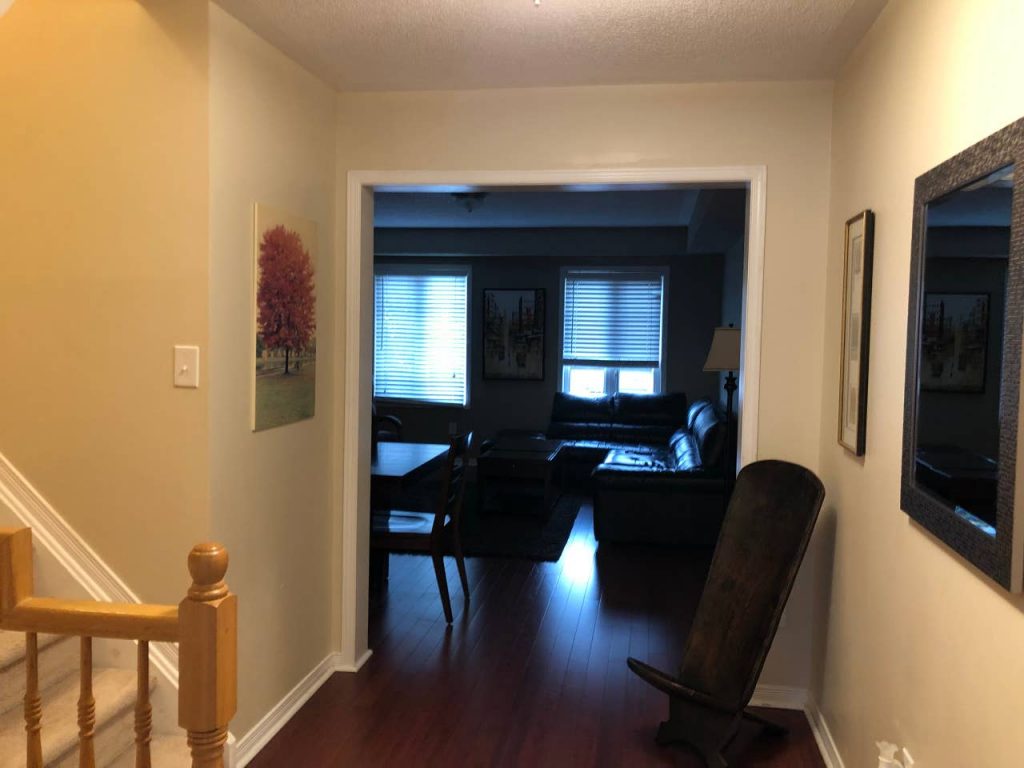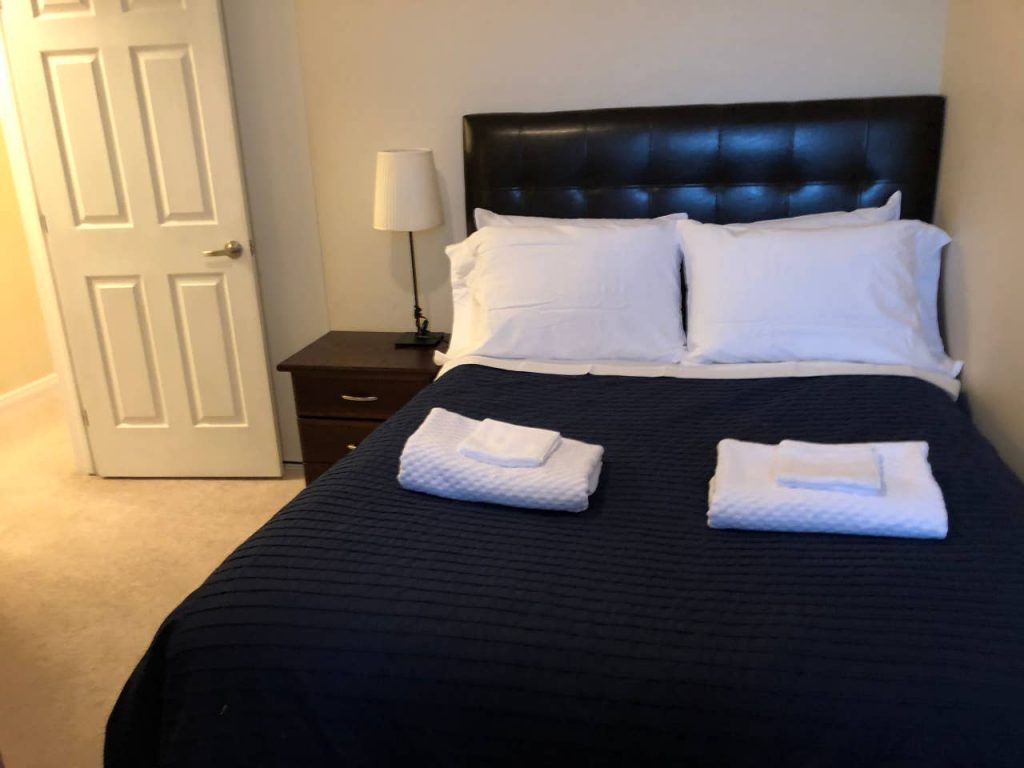 (coupon amount will fluctuate based on the value of Canadian Dollar)