FreshCo is coming to Barrhaven
|
Looks like we're getting a new discount food store in Barrhaven. FreshCo has announced they will be opening a store at 350 Cresthaven Drive. The site will feature 3 buildings, one of which will feature the new supermarket. A map of the site can be found below.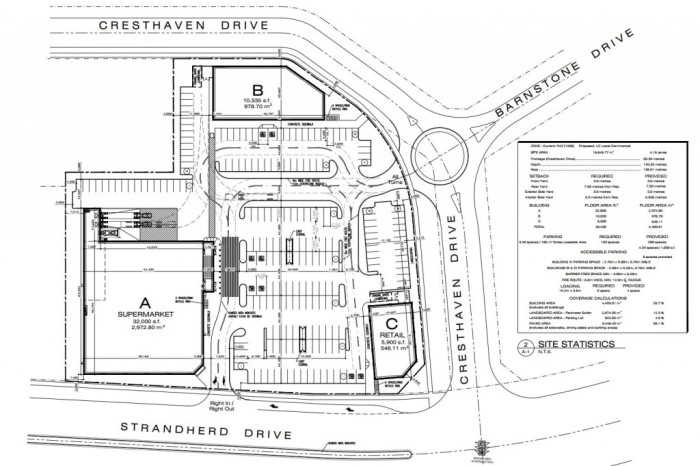 FreshCo is the discount subsidiary of Sobeys Incorporated, a Canadian owned grocer established in 1907.
Launched in 2010, FreshCo's commitment is to provide the best discount grocery shopping experience by offering quality fresh food at low prices and with less compromise.
Today FreshCo has 88 stores in 50 towns/cities across Ontario. This is great news for residents of eastern Barrhaven, as the only other no frills grocery store is located on Greenbank road, and we all know how pleasant that area is to commute to lately.