New Ontario fund encourages local sustainable development
|
(NC) Helping to create welcoming, safe and sustainable space in a community takes time, commitment and the passion to turn visions into reality. Whether you are a local parent, neighbor with passion or a volunteer on the school council, there are many ways to help revitalize our communities.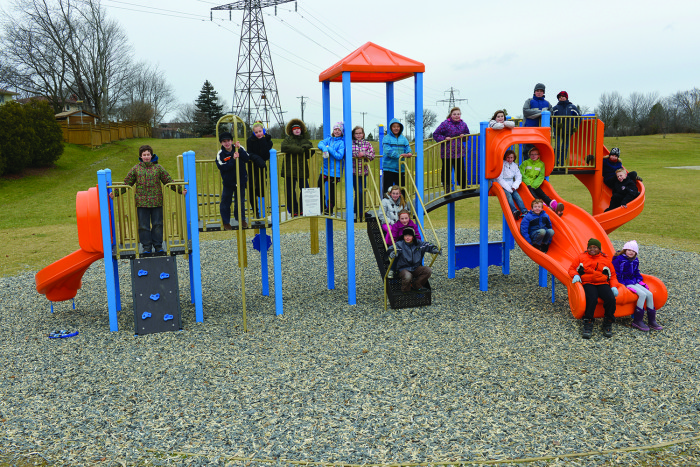 One element that defines the present and future of a community is environmental preservation. Across Canada neighborhoods, towns and cities are taking the initiative to ensure that future generations are able to experience the country in the same way past and present generations did. Recycling projects are an important way of limiting waste and preserving our environment.
"We want to help people see all that is possible when using recycled rubber products. It isn't just a tire, it can become almost whatever you can dream up," said Andrew Horsman, Executive Director of Ontario Tire Stewardship.
In fact, eight in ten Ontarians believe their community would benefit from incorporating recycled tire products into projects, according to a survey commissioned by Ontario Tire Stewardship. This is why it has recently relaunched its Community Renewal Fund.
The fund gives eligible Ontario-based communities and organizations the opportunity to build spaces using sustainable materials made with recycled rubber from Ontario tires. Awards can be up to $50,000 to be used towards the purchase and installation of Ontario-manufactured recycled rubber products such as rubber mulch, athletic and arena flooring, sidewalk pavers, and even playground surfacing.
To date the fund has supported over twenty-four projects across Ontario including new athletic tracks, accessible playgrounds, outdoor learning classrooms and more.
"If your community is undertaking a project that could use a little extra support to ensure the use of locally produced recycled tire products, we are here to help," continued Horsman.
For more information about the OTS Community Renewal Fund and to apply online, visit www.RethinkTires.ca.