Coding Classes and Summer Camps For Kids In Barrhaven – Help Your Child Learn Minecraft, Roblox, Coding, Python With Logiscool
|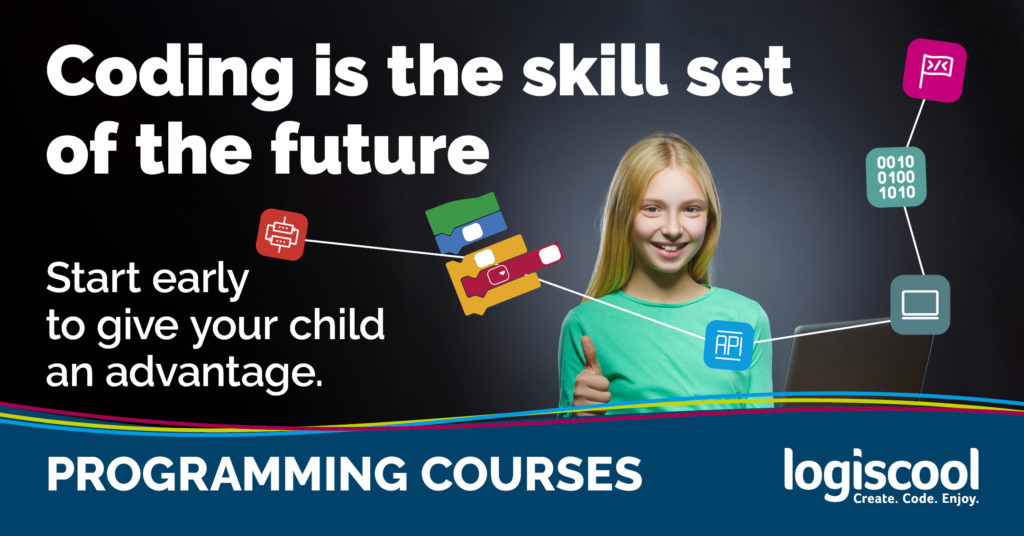 Coding Classes and Summer Camps For Kids In Barrhaven
Ontario is "modernizing education" by teaching students coding starting in Grade 1. The Revised Curriculum will come into effect from September 2022. The Primary Objective is to expose kids to real-world experiences. What does that change means for your child's future? How can parents possibly help children with coding when all they had in their school were conventional subjects like math, science & history? That's where Logiscool can play a significant role. Logiscool has evolved keeping digital education for kids at first.
Coding for kids is a concept that used to be bizarre 10 years ago. But in 2022, it is a necessity. Gone are the days when computer science engineers used to be the only ones who knew how to code; it has, in fact, become child's play.
Coding helps your child comprehend STEM subjects better. It also aids in building and improving problem-solving skills. Computer coding challenges make children resilient and competitive. It helps them learn how to think differently. Hence, coding is the perfect combination of imbibing creativity and logical skills, and a mindset in them.
Let us help you elaborate on why computer coding for kids is essential.
Coding helps kids comprehend STEM
STEM-Science, Technology, Engineering, and Mathematics; subjects that people dread, when taught at an early age, can do wonders for your child's brain. Kids who learn coding at a young age, get automatic access to learning STEM subjects, which makes it easier for them to comprehend and understand complex concepts better. Remember, a child's mind is like a sponge, absorbing everything at a superficial level.
Coding Boosts Problem Solving Skills
Coders are continually challenged and asked to solve problems in the programming world. They are asked to break down the big problem into smaller ones. That's what kids would start to learn as well when they start to learn how to code. They would have the skills to strategize and implement effective solutions for various problems.
Coding Improves Computational Thinking
Computational thinking is a branch of knowledge in which a person can state a problem as if it were a computer. Students who get well equipped with this area of study can break down problems into smaller problems, thus finding a path to a successful solution that is efficient and effective.
Coding Inculcates Creativity.
As we talked about challenges and children's ability to face them, we must also know that each child would face those challenges differently. The great world of coding has multiple ways to do the exact same thing. It makes kids think about how they can achieve something in the most efficient way, thus making them creative.
Not to mention, the endless projects children can create using computers, bringing all their imaginations to life.
Coding Spreads Digital Literacy
Technology surrounds us, and in the modern world, being able to figure out and use technology isn't just good to have — it's a necessity. Children need to know technology; in other words, they need to be digitally literate.
Coding does not necessarily have to be all technical, it can be fun too. Various games, techniques, and fun methods have been adopted by Logiscool to teach computer coding to your little ones.
Logiscool offers a wide range of coding classes and summer camps for kids in Barrhaven to help them excel in a variety of disciplines. We offer classes for coding, Python, Minecraft, Roblox, and many more that are well aligned with the Ontario Curriculum.
Python for Children
Python is one of the most popular and dynamic programming languages today, used in game and app development, data mining and analysis, robotics and machine learning, and even artificial intelligence!
Students will get acquainted with the basics of Python and take a deeper dive into its advanced concepts. Students work on exciting projects, but there will be a greater emphasis on independent problem solving and efficient learning.
Students get to know Godot, the open-source game engine, and develop 2D and 3D computer and mobile games using the Python programming language. With our courses, they will get to know the fundamentals of game development and learn the basics of Python programming language.
We will also venture beyond game development and show what else can be developed in this
Highlights of our courses:
By the end of the course, students will be able to confidently and independently code in Python.
Students will be able to pass the Certified Entry-Level Python Programmer exam (PCEP) after an additional practice semester.
Roblox For Kids
Is your child interested not just in playing Roblox but also in game design? At our newest digital camp, we take Roblox to the next level. Our campers go beyond playing their favorite gaming platform and explore its immersive game creator engine, Roblox Studio.
Roblox Studio allows kids to create any kind of game they can imagine, from thrilling kart races and risky obstacle courses to tricky puzzles and more. Our campers will learn how to use Roblox Studio's many tools and pick up the basic concepts of game and level design in a familiar environment. By the end of the camp, your child will have a collection of games to build on and share with their friends.
During the camp, kids will be able to:
Learn how to use Roblox Studio.
Create custom mods or maps, using the fundamentals of game design.
Get familiar with game design principles.
Learn how to share the games they have created.
Minecraft
In one of our most popular camps, kids can now look at the depths of the game: They can learn about the endless possibilities offered by the Redstone and build mechanical structures that can be controlled using virtual compound circuits. All this knowledge can then be used to build a futuristic city and the headquarters of their favorite superheroes within it. The limit is their imagination!
With Minecraft, students can develop their logical and algorithmic thinking skills by building structures and designs within the game. The course also helps kids develop their creativity, as they will be the creators and designers of the future city of their favorite superheroes!
During the camp, kids will be able to:
Get familiar with Minecraft, how the game is structured and how it works.
Get familiar with the logic gates, red stones, and various Minecraft functions.
They design and construct the future city of their superheroes.
Robotics
Focusing on STEAM-based learning, the Robotics camp aims to combine science, technology, engineering, the arts, and math to guide inquiry, discussion, and problem-solving. A key part of STEAM education is coding and robotics, which play big roles in LEGO Spike. LEGO SPIKE combines colorful LEGO building elements, easy-to-use hardware, and intuitive coding. With the use of LEGO SPIKE, campers will become the creators of their own robots, vehicles, and funfairs.
During the camp, kids will be able to:
You can build and program LEGO robots, gadgets, and vehicles.
Learn about STEAM topics and their fun applications.
They practice their logical thinking and problem-solving skills.
Learn the fundamentals of programming and algorithmic thinking.
You can enroll your kid in any of these camps depending on their age. For a better understanding of our curriculum and our teaching methods, you can book a FREE DEMO SESSION, which would help you understand what's truly best for your child.
Check out our Website to have a look at our courses and summer camps.
Write an email to hello.kanata@logiscool.com or call us at +1 (613) 974-6907