Considering a Barrhaven retirement residence tour? Here are six questions you need to ask.
|
Barrhaven is a great place to raise a family, but did you know it's also a great place to retire. Today's featured guest post comes courtesy of Revera Retirement Living, a local operator of two beautiful retirement residences located in the heart of the Barrhaven Community.

---
UPDATE:
On Saturday, April 13th Longfields Manor will be holding its annual Spring Sale!
The event runs from 10am-3pm and the sale features a variety of vendors such as Sweetlegs, Epicure, Norwex, Scentsy, Lilly Goose Bath Bombery, Mind over Matter and so many more, it is sure to be a great day!
Longfields Manor is located at 330 Beatrice Drive in Barrhaven.
Come enjoy some baked goods, buy new spring décor, and get Easter gifts for your friends and family. Most importantly come and support your local community, filled with talented and hard working vendors. There is free parking on the street.
See the Facebook event page for more information – Longfields Manor Spring Sale
---
How to choose the right Barrhaven retirement home for your needs
Taking a tour is a great way to get the first-hand experience of what it's really like to live in a retirement residence. But figuring out whether it's the right fit requires an assertive attitude and a curious mind. In other words, ask lots of questions, and keep an open mind. We're here to show you around. But remember, you're in charge.
What are your first impressions?
The mood, the staff, the residents – what's the feel? Is the residence well established with experienced staff? Is it in a quiet or noise-free area? Has it recently been renovated to contain the latest amenities? If it's going to be home, then it must feel welcoming and warm, a place in which you could imagine yourself living.
What's the food like?
Flexible meal times, freshly prepared food and multiple dining options make a big difference. Make a meal part of your tour.
How's the neighbourhood?
Finding the right fit is also about finding the right neighbourhood. Cafés, restaurants, parks, community centers, and local shops make a vibrant community.
How easy is it to get around?
You're going to want to get around, whether it's by car, bus, bike or foot. Prince Of Wales is conveniently located with transportation options or services right at your doorstep.
Are there any classes I can take? What about volunteering?
From art to yoga to special workshops, there's always something going on. And if volunteering strikes your fancy, there are lots of ways to get involved, either within the residence or the larger community.
Will I have to move if my needs change?
First priority is making sure all of your needs and wants are met, and if they happen to change we'll do everything we can to keep you healthy and happy, right here.
---
Barrhaven Retirement Residence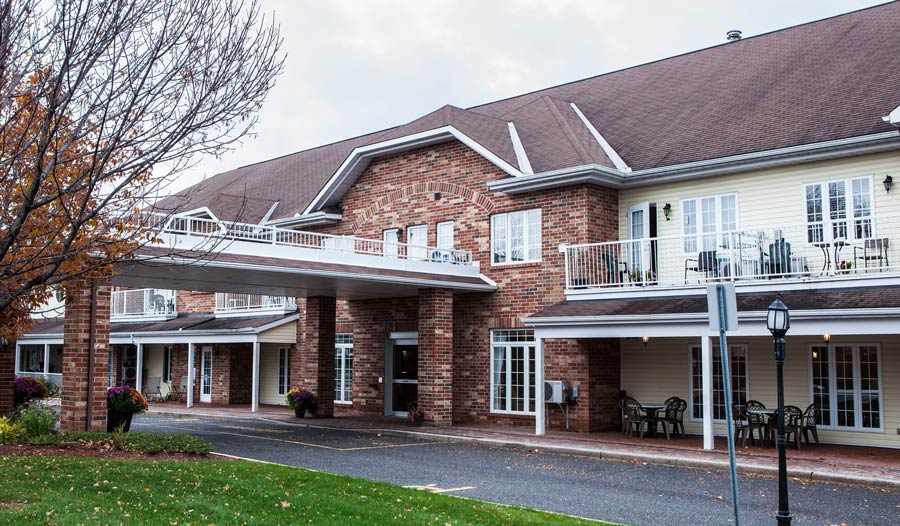 Located in the quiet west-Ottawa suburbs, our Barrhaven property is a beautiful retirement residence with a strong sense of family. We offer a variety of 78 Independent Living suites and 27 Assisted Living and Memory Care suites.
We pride ourselves on the warm, welcoming atmosphere among our residents and staff. Our elegant, well-maintained and accessible senior living building has modern, comfortable suites and amenities to meet your every need.
The Barrhaven retirement residence is staffed by a team of highly skilled and compassionate professionals. Our knowledgeable and dedicated staff provides residents with exceptional service. Our focus is to support the well-being of all residents and we work to continually improve their experiences.
Click here to learn more about this location
---
Prince of Wales Retirement Residence
Our Prince of Wales property is a retirement residence serving the communities of Riverside South, Barrhaven, Manotick, and Greely. We offer 82 Independent Living and 34 Assisted Living suites, as well as Memory Care.
Conveniently located at the corner or Prince of Wales Drive and Strandherd Drive, the team at this residence works with you to create a tailored care program to grow with you through your retirement. Our service evolves to meet your changing needs while your community and exceptional quality of care remain the same.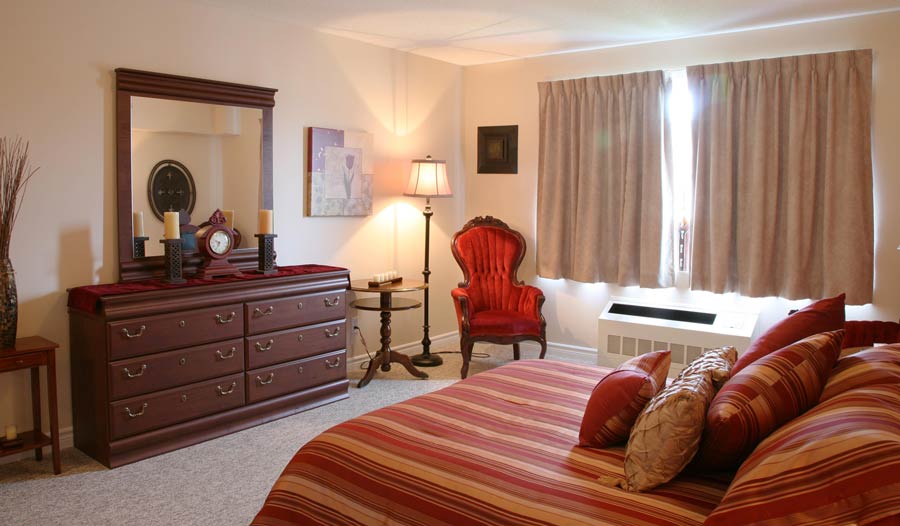 Prince of Wales is led by Kendra Johnson-Pearson and her exceptional team of professionals who are focused on exceeding our residents' wants and needs. We are always enhancing and improving our services. At Prince of Wales our managers have an open door and open mind and every member of our professional team play an important role in delivering care that goes above and beyond.