French language tutoring for both adults and children in the heart of Barrhaven
|
"J'apprends le Français, in the Heart of Barrhaven"
"Living in a country that has two official languages defines what it means to be Canadian"
Sylvie Roy & Albert Galiev, l'Association canadienne des professeurs d'immersion, 2011.
In Barrhaven United Church
French activities in Barrhaven are scarce and you may be struggling to find a reliable French teaching center in the area.
Come & Faites votre choix !
No matter what fuels your desire to learn French, once you make that decision, we are here to engage you and your family on a learning adventure…
For your beloved child
Voici Voilà offers a curriculum that consists of monthly themed activities that will captivate your child's imagination and nourish their spirit of adventure…all in French.  We will explore countless topics and ideas through engaging activities, discussions, presentations, guest speakers and, once a month movie night. 
To foster your child's confidence, they will be encouraged to make presentations on selected topics.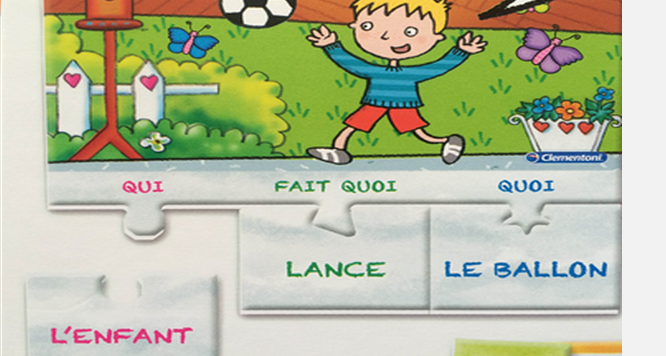 A special program for you
Have you tried leaving your comfort zone?
Are you searching for government employment but you are not bilingual?
If you have any of those issues and can't find the solution, look no more.
We are here to help.
We can come to your workplace! We provide flexible hours from 8:00AM until 1:00PM.
Voici Voilà will help prepare you for the Second Official Language Written Expression's test used to evaluate all general proficiency levels required for bilingual positions in the federal public service.
A special program that can help maintain your French (day or evening).
Come out and enjoy the French language

with Voici Voil

à 

.
 Visit our website at VoiciVoila.org or call us at 613 252-8377