Art Haven Ceramic Cafe is a great destination for Barrhaven children's parties – and lots of fun for adults too!
|
I grew up in a small town on the outskirts of Ottawa. My family lived in a modest home located in front of an old schoolhouse that had since been repurposed into a community center that focused on the arts. I have fond memories of the hours spent with family and friends creating all manner of crafts, from pottery to sculptures. To this day, the creative skills I developed and nourished in that old schoolhouse still serve me well.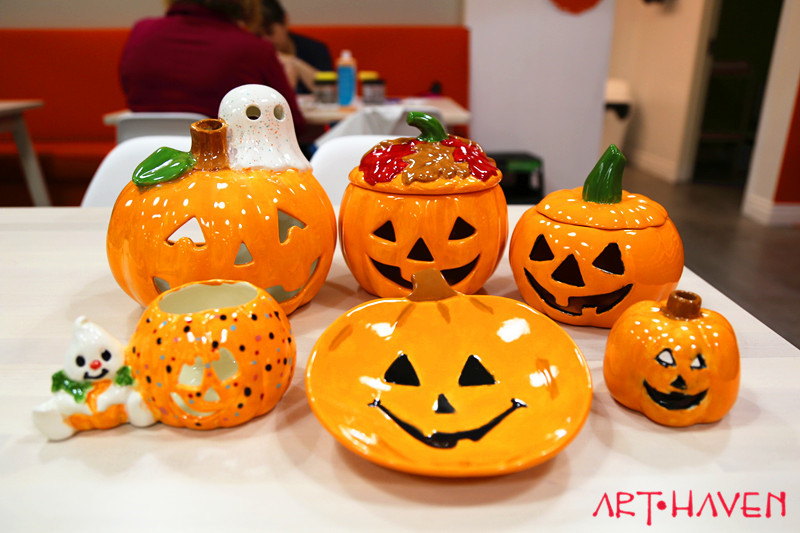 Today I want to blog about a great new business that has just opened its doors in Barrhaven. Art Haven is a locally owned and operated ceramic painting cafe that's a perfect place to relax, socialize and let your creativity shine. The business features a wonderful workshop where you can create truly unique and personalized items for either yourself or your loved ones.
But that's really just the start. Art Haven is also about spending quality time with family, friends and co-workers. Pottery painting is a great activity for birthday parties, corporate team building retreats and even baby and bridal showers.
Art Haven is all about making ceramic painting enjoyable and stress free.
The first step is to choose the figurine you wish to paint from a selection of hundreds of items. Some items are traditional (such as mugs and plates) while others are seasonal (Halloween and Christmas themes). Each one waiting to be turned into a truly one of a kind creation. There are so many items on offer, it's hard to choose just one!
The second step is the drawing of your design using a pencil. This is where you can summon your inner artist to create a piece that has meaning for both you and/or the person for whom you're creating the artwork. Art Haven is all about creating unique items that will be cherished over a lifetime, so take your time and create a design that will stand the test of time.
The third step is brush and paint color selection. At one end of the workshop you'll find a wall display that features what each of the many paint colors will look like once you're creation is glazed and "baked" to its final format. Simply note the numbers beside the colors you wish to use and the friendly staff will prepare your paint tray for you. 
The final step is to get painting! This is where you can marry your amazing design to the colors that will truly make it come to life. Whether you're creating a piece for yourself, or as a gift for a loved one, it will be a cherished heirloom that will stand the test of time. Art Haven provides you with everything you need to create your masterpiece: idea books, stencils, sponges, stamps and more. Art Haven staff are knowledgeable and helpful and can show painters easy painting techniques.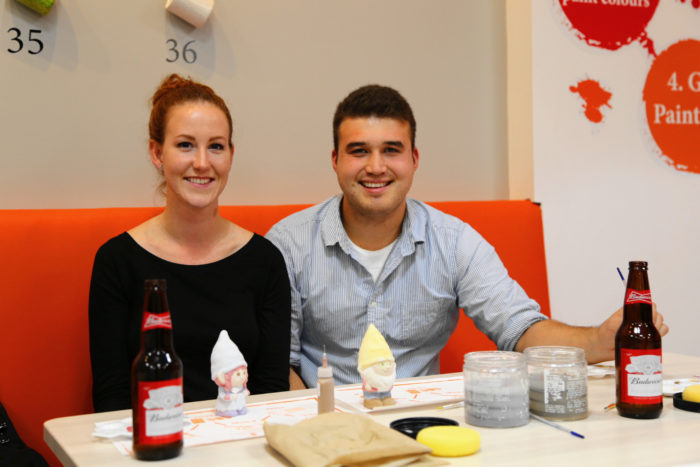 Once your done with your unique masterpiece, it will be ready to be glazed a baked to its final form. Simply return in about 7 days to collect your completed artwork. It's really that easy!
As mentioned before, Art Haven is a great destination for both children and adults. The facility even features snacks and beverages that you can enjoy while painting. Their party packages are affordable and cater to groups of various sizes.

For those seeking a fun girls night out, or a unique date idea for couples, the site is fully licensed so you can enjoy a nice Bubble Tea or glass of Chardonnay as you paint. What's not to love!
Art Haven is located at 200 Kennevale Drive (corner of Strandherd Drive). You can reach them at 613 823-6822 or via email at info@arthaven.ca
You can also visit their website at http://ArtHaven.ca