Barrhaven's Canada Day Celebrations are just around the corner
|
We're just a few weeks away from the Barrhaven Canada Day Celebrations and this year's edition looks better than ever. The volunteers who organized this wonderful event have put together four days of non-stop fun and entertainment.
The Homeniuk Midway
The celebration starts on Friday, June 28th with the opening of the Homeniuk Midway.
The midway will be open from June 28th to June 30th between 12:00pm to 10:30pm, and July 1st between 11:00am to 11:00pm. Please note that midway hours are subject to change depending on weather conditions and event attendance.
Midway rides require between 2-4 tickets, and tickets are available for purchase at a cost of $1.75 each.
You can save money by buying tickets in packages:
8 tickets for $13.00
18 tickets for $25.00
40 tickets for $50.00
All-Day Ride Bracelets are also available at a cost of $45.00.
TIP: You can find a $5 discount coupon for the All-Day Ride Bracelets on the Barrhaven Canada Day website midway page.
Family Pancake Breakfast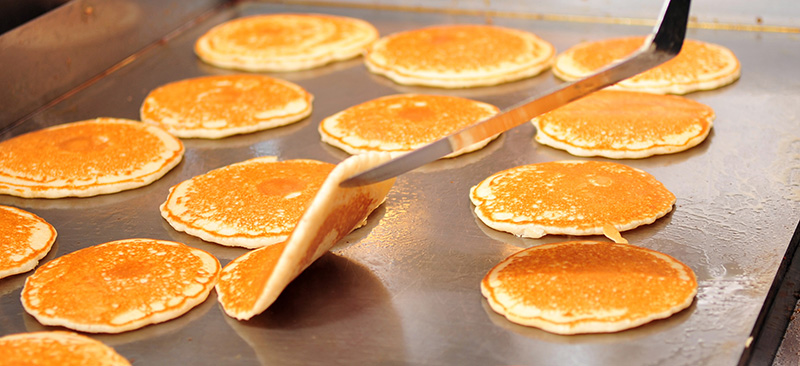 Tickets are now on sale for the Canada Day Family Pancake Breakfast which will take place at Clarke Fields between 8am – 9:30am.
Tickets are $5 each, but seniors and children under 12 can attend for free!
You can learn more about this event at the Barrhaven Canada Day Family Breakfast page.
All day activities for the whole family
But wait! There's more – lot's more!
Between 11am and 4pm, you can enjoy a host of activities, entertainment, and even a little shopping!
Kidz Zone Activity Area – Kidz Zone Stage – Kidz Zone Gym
Multicultural Stage Shows
Non-Food vendors
Food vendors
Entertainment
The Barrhaven Canada Day Celebrations will wrap up with some amazing live entertainment and one of the best firework displays in Ottawa.
The show kicks off at 4:30pm with Stacy's Mom, a fun high-energy Ottawa based party band that plays 80's, classic rock, pop, R&B, and Motown hits with a sprinkle of country-rock.
Stacy's Mom will be followed by the popular local band The Start. They perform 5 decades of British rock, pop, and R&B covering bands like David Bowie, Elvis Costello, Amy Winehouse, The Cure, The Rolling Stones, Modern English, Billy Idol, and so many more!
The headliner this year is a local band called One Night Stand, a 7-piece group that features powerhouse vocals and crisp harmonies, a strong back line, keyboards, and guitars.
This two-female, five-male group combines their love of the music and a passion for performance to produce a top-notch, energetic and entertaining onstage experience. Not to be missed!
Be prepared for extra security
In light of the unfortunate incidents that occurred last year at the Canada Day in Barrhaven celebrations, this year's edition will feature additional security measures to ensure the safety of everyone attending this wonderful family event.
Fencing will now surround the event and everyone attending will have to enter through one of two entrances and submit to a bag check.  Also, expect a substantial increase in security personnel at the event grounds.
Festival organizers need your support!

Every year, numerous volunteers work very hard to bring this wonderful event to our community. The event is also supported by the generous sponsorship of our local business community. But events of this scope require lots of resources, which is why they also depend on the generosity of Barrhaven residents.
We would like to ask everyone that wants to see this event continue in our community to help by making a small donation to the Canada Day in Barrhaven GoFundMe page.
Every donation makes a big difference, so let's help keep this wonderful event in Barrhaven.