Start 2020 off on a healthy foot with this local wellness seminar
|
Is your New Year's Resolution to add more fruits and vegetables to your diet? Did you know, we can greatly increase our health and wellness embracing the nutritive powers of plants? ????????????????????????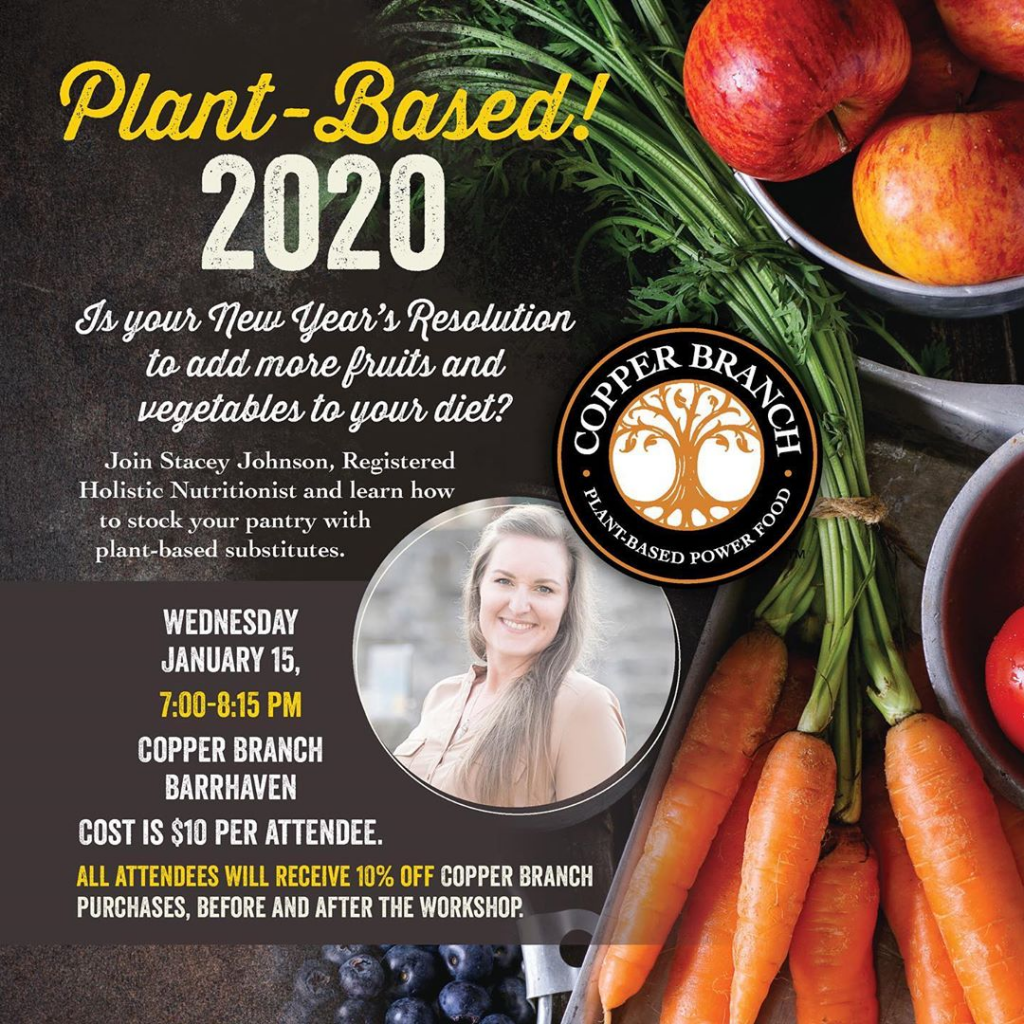 Join us in Barrhaven on January 15th to:
discuss the nutrition that vegetables and fruits have to offer ????????
learn how to stock your pantry with plant-based substitutes ????????
receive easy, take-home recipes ????????
taste a selection of Copper Branch plant-based power foods ????????
Date: Wednesday January 15, 2020
Time: 7:00-8:15 pm
Location: Copper Branch Barrhaven, upper mezzanine.
Space is limited, so register NOW at staceyjrhn @ gmail.com. Cost is $10 per attendee.
All attendees will receive 10% off Copper Branch purchases, before and after the workshop. ????
Presented by: Stacey Johnson, B.Sc., R.H.N. ????????‍????
As a Registered Holistic Nutritionist, Stacey's mission is to positively influence the health of her community, inspire intuitive nutritional choices and educate in the ever-changing field of nutrition. Stacey has a passion for healthy foods that taste delicious with a focus on whole food recipes. She believes by nourishing the body with foods closest to nature, we can feed the whole self: body, mind, and spirit. ????????????????????
For any questions, or to inquire about nutritional counselling, please contact me at staceyjrhn @ gmail.com or @holisticstaceyj on Instagram.
We look forward to seeing you there!