Barrhaven Photographer has an affinity for capturing life's special moments
|
Today's blog post comes courtesy of Jennifer, author of the Loafers and Polish blog. In today's post, Jennifer interviews Charlotte Northrope of Charlotte Northrope Photography.
I think almost all of us in the Barrhaven community have worked with a professional photographer at some point in our lives. Whether it was in grade school having our yearly photos taken, at graduations or weddings, professional head shots, and family portraits. As a parent we get a lot of pictures of our children but not with our children. The advancements in technology have led to many "selfies" with my children however a good old fashioned professional photograph with me and children would be nice too.
I was lucky enough to meet Charlotte Northrope, Australian family photographer who moved to Barrhaven two years ago with her husband and three young children, through a moms group on Facebook. Northrope was updating her portfolio with Mommy & Me photo sessions and I jumped at the opportunity to work with and interview her.
How long have you been a professional photographer?
I have just recently started my photography business, however, I have worked corporate photography and publishing back in Australia for many years. 
What styles of photography do you do and which is your favourite?
My photographic style aims to show genuine connection. I love to capture moments, as opposed to creating them. I never push children to look at me, or smile, this often comes naturally when they know they're not being forced. I am naturally drawn to images where families are interacting with each other, than where they are posed and all looking at the camera, although, I do believe there is a place for this style of portraiture, which is why most of my sessions start out with a portrait-style shot, before moving into a more documentary style of photography.
It's hard to say which I like the most as each have a unique quality that I love. Maternity sessions are amazing because it's such a unique time in a woman's life, that they will only experience a few times. Then I love newborns! They're so tiny and perfect, and you can mould them gently into the most adorable poses. Then there's toddlers and child/family photography which I also thoroughly enjoy.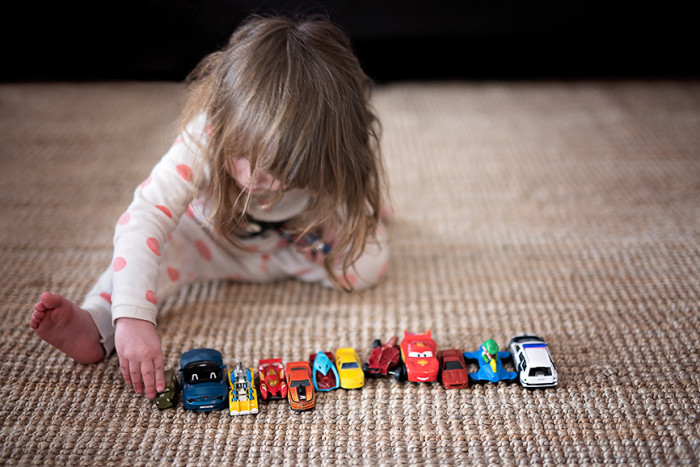 What should people know/expect/do before hiring a professional photographer?
I think the biggest thing people need to know when they invest in a professional photographer is that your investment is not just the face time you spend with your photographer. For instance, when you book a family session with me, I will spend time planning a session that meets your needs and is tailored to you and your families personality. This might involve styling advice through to scouting locations that will provide great backdrops. Once your session is over, I will spend many hours editing and refining each image until it is perfect and ready for print. The final stage is providing top quality prints/albums/hanging art, and seeing the process through from beginning to proofing, and final delivery. I think when you invest in a professional photographer, you can expect these things. Finally, I think it is important to choose a photographer that you connect with. Make sure you look at their portfolio of work, talk to them and ask questions. The more comfortable you feel with your photographer the better the session will be.
What is the hardest thing about being a photographer?
The hardest thing about being a photographer is the hardest thing many of us face and that is finding a work-life balance. I am passionate about what I do and give it 100% but I'm equally as passionate about my family so finding a balance can sometimes be a challenge.
What is the best thing about being a photographer?
The best part of being a photographer has to be the people I get to meet, from the parents all the way down to the tiny humans. I have had the opportunity to meet some of the nicest people in this job. I love hearing everyones stories, and I love playing around with the kids. Mix this with being creative and trying new things and producing beautiful images, I can't think of a better job!
My experience with Northrope was an amazing one. I had never done a documentary style photoshoot before and it was so fun to just hang out and play with my kids and have someone capture those special moments. When Northrope's not working she can be found hiking, camping, playing soccer, cooking, playing with her kids and generally laughing and having fun.
If you would like to work with Charlotte Northrope or have questions please visit her website at www.charlottenorthrope.net and visit her on Facebook as well.
Jennifer