NEW YEAR, NEW YOU – STUDIO 536 IN BARRHAVEN DOES PERSONAL TRAINING THE RIGHT WAY!
|
January is finally here and with it brings a fresh new year. This is the time for unbridled optimism, rekindling of our internal fires and a new vision for the future. The time of the year to think big and to dream of a better tomorrow. It is also the time of the year where it is perfectly acceptable to focus completely on yourself!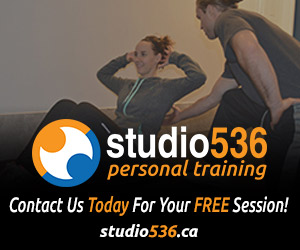 For many Barrhaven residents, the number one resolution of the New Year will undoubtedly be start going to the gym, lose weight, eat better and make positive lifestyle changes such as quitting a bad habit or making more time for oneself. At Studio 536 Personal Training, we whole heartedly support all of these goals but the reality is most will have a difficult time staying true to their resolution unless they have the right guidance and coaching. Having a personal trainer can really make the difference between falling short of your health and fitness goals and achieving them beyond your wildest expectations.
What most people don't realize is that changing your body is not quite as simple as just showing up at the gym five times a week. The moment you decide to start moving your body with any sort of intensity is the moment you become an athlete, whether you are involved in sport or not. Your need for proper nutrition becomes paramount, recovery from your training must be considered, and having a properly designed plan will ultimately become the foundation to build lasting change. Having the right trainer can truly build a bridge between you and your goals!
People expect change to happen over night. Unfortunately, this type of mentality is often what causes people to fail in the long term to achieve their fitness goals. In our experience the rate of change of each person is unique and providing small, manageable changes – especially in the beginning – that can be adhered to paves the way to creating lasting positive change and incredible results. Other factors also influence your capacity to make change such as stress, and individualized strategies need to be implemented to account for their effect on your journey towards better health. One such example is the amount and quality of a person's sleep, which can often be improved with basic nutritional supplements such as calcium, magnesium and melatonin.
Our Approach
At Studio 536 in Barrhaven, we promote and utilize an approach to fitness and health that is sustainable and uniquely suited to each individual client. We can safely say we are one of the few personal trainers who offer a truly personalized training experience. Our Studio is completely private and we believe that improving health and fitness should be a gradual progression of sustainable changes that lead to a healthy lifestyle that can be maintained in the long term.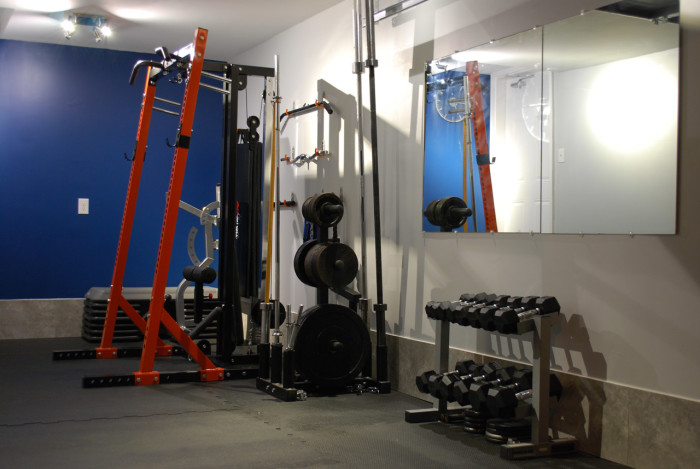 Our initial assessment involves analyzing your current level of fitness and building an exercise program that meets your specific needs. The majority of fitness programs found online, in books or magazines are generic and tailored to the masses but the reality is fitness programs need to be individualized. There are no two bodies that are the exact same or function in the same way. Did it ever occur to you the side of your body you carry your purse on may be significantly tighter that your other side? Or that injury you had playing sport in your youth has now influenced the way you sit, walk and even sleep? We all adapt to life in our own ways and each of us carries our own history of adaptation to the physical world we live in.
Nutrition requires the same amount of focus and individualization as the training component. One man's food may be another's poison. Nutritional information is at all time high right now, with a seemingly infinite number of diets and ways of eating being promoted. At Studio 536 we believe there is no right or wrong way. Instead, it is our job to help find what is optimal for you through nutritional testing.
Meet The Team
Studio 536 is the partnership of Ryan Sleigh and Jennifer Kane who have a combined 15 years of working in the health and fitness industry. Ryan Sleigh is a Personal Trainer and Sports Nutritionist and has studied under some of the industry's leading experts in the fields of fitness and nutrition. His background includes natural bodybuilding, competitive athletics, and a love for everything health. He is highly sought after for his expertise across the Ottawa region.
Jennifer Kane is a Registered Holistic Nutritionist who has worked with hundreds of clients from all walks of life providing nutritional counsel. Her goal is to help people feel good about their health and understand the effects that food has on the body. Her expertise include digestive health, female specific nutrition, and delicious easy healthy cooking. Together Ryan and Jennifer have the knowledge and experience to help you reach your goals.
How To Find Us
We are conveniently located in the Barrhaven area off Strandherd & Kennevale at 536 Simran Private near the 416 Fallowfield Exit. We can also be reached by phone at 613 796 7873 or by email at info@studio536.ca. We also invite you to visit our website at http://www.studio536.ca/ for more information and to find us on FaceBook at http://www.facebook.com/Studio536PersonalTraining. We look forward to hearing from you and wish you the absolute best in health and fitness in this New Year!