Special pricing for Barrhaven Window and Door Installations – Scheel Window & Door
|
It's been a soggy spring, but now is still the ideal time to replace those drafty old windows and doors you put up with again last winter. You've likely seen Scheel Windows & Doors job site signs in the neighborhood. Plenty of homeowners are taking advantage of attractive pricing on all of Scheel's products, windows, entry door, patio doors and more! Scheel Window & Door has been manufacturing, selling and expertly installing quality windows and doors in Barrhaven and other areas of Ottawa and the Valley since 1948.
Scheel's factory direct pricing allows you to get quality products for prices similar to those being charged for lesser quality, builder-grade products sold by big box stores and other area re-sellers. For your convenience, Scheel Windows and Doors offers free in-home estimates with no obligations.
A Legacy of Quality and Professionalism
Approaching their 70th anniversary, Scheel Window & Door remains committed to providing personal, friendly and professional customer service. This has allowed them to accumulate incredible loyalty from new and repeat customer's generation over generation. That isn't an easy feat for any company to accomplish. Our storied legacy of total customer satisfaction has been achieved through providing quality products, expert installation and industry best service before, during and after the sale.
Prioritized Customer Service and Product Quality
Scheel Window & Door is a locally owned and family-operated business that has maintained a strong following as a result of years of dedication to providing the best service and product quality in the industry. Operating out of Arnprior, Ontario, their 16,000 square-foot manufacturing plant produces top-quality doors and windows that are meticulously constructed to provide comfort, reduce heating and cooling costs as well as noise levels in your home. As a result, they are widely recognized for the quality of the products they create.
A Respected Manufacturer of Energy-Efficient Windows and Doors
All Scheel windows are ENERGY STAR® certified. Incorporating an industry best PVC core, Scheel windows are among the most energy-efficient on the market. Their multi-chamber design reduces thermal exchange, and the extra enclosed space – more than any other brand – provides better insulation value without adding extra insulation material.
The company takes energy efficiency and insulation very seriously, as all Ottawa-area window and door manufacturers should. Scheel's high-efficiency windows are manufactured with a bevy of performance-boosting features and materials designed to help clients save greatly on their energy bills. This includes using deeper and stronger frames, sashes, door slabs, composite sills, thicker Low-E thermal units, low-conductivity spacer bars, heavy duty hardware, weather-stripping and other quality components.
Reliable and Dependable Products and Customer Service
Read Scheel's customer ratings on Google+, HomeStars and more! Visit their customer testimonials and you'll understand why Scheel Window & Door is the quintessential choice for Ottawa-area residents seeking professional installation of windows and doors. Scheel's 20-year warranty for all products, combined with their expert and professional installation services, make them your trusted source for window and door replacement in Ottawa.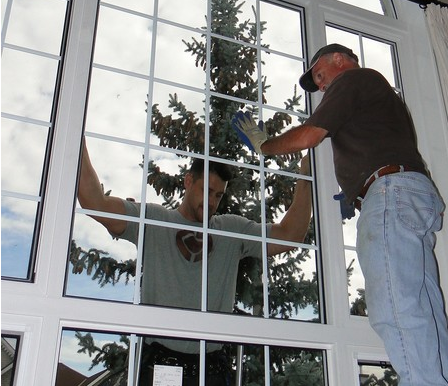 Scheel's reputation for utmost excellence is genuine and their locally-based history is a true testament to their understanding of the needs of homeowners in Ottawa and Barrhaven. To learn more about Scheel and the details of their current offerings, or to request a free in-home estimate, contact Scheel Window & Door today or call 613 623-2909.