Great fine dining options for Barrhaven residents
|
Barrhaven has come a long way when it comes to fine dining. Yes, the community is dotted with its fair share of fast food outlets and chain restaurants, but our community also features some great homegrown restaurateurs who offer some truly memorable dining experiences. Here are a few of our favorites.
Ka Familia Filipino Fusion Cuisine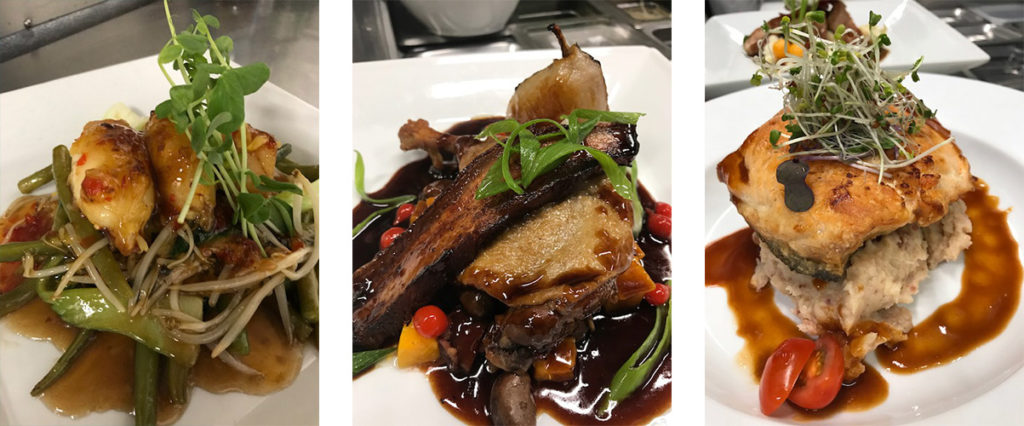 I love to try new flavor combinations when I dine out, so I was quite excited when Ka Familia set up shop in Barrhaven. Filipino food is a natural center of fusion to many different cultures. There is often an aspect of counterpoint in each dish where contrasting flavors such as sweet and salty are paired together to create delicious combinations.  Traditional dishes, both simple and elaborate, combine indigenous and foreign influences to create unique, delicious food.
Executive chef and owner Dhom Rosete and his staff understand that great food is only one part of a great dining experience – it must be combined with a cozy atmosphere and attentive service to create a complete dining experience. We strongly recommend a visit – they are absolutely exquisite!
Black Dog Bistro
Website: http://www.blackdogbistro.ca
The Black Dog Bistro has a well-deserved reputation for great food at reasonable prices. The taste and presentation of the dishes punch well above its weight class making it worth the drive to Manotick. Don't be fooled by the bistro branding – this is a fine dining establishment through and through.
The restaurant is great for both those who enjoy indoor or outdoor dining (summer patio). The service, like the food, is top notch. The restaurant features a comprehensive wine list and a wide variety of dishes sure to please even the pickiest eaters.
La Porto a Casa
Website: http://www.laportoacasarestaurant.com
I've heard so many people rave about La Porto a Casa that I had to try it out for myself. I love the story behind this great Barrhaven Italian restaurant. Owners Ozzie and Caroline are passionate about Italian cooking and had initially set out to build a take-out food restaurant. Customers fell in love with their fare and suggested that they should open a full-fledged restaurant. Within six months, La Porto a Casa welcomed it's first customers to its new sit down restaurant. It's since become a Barrhaven staple for great food.
If you enjoy true Italian cooking, you really need to plan an evening at this quaint Italian eatery. A real gem for the community.
Zizis Kitchen & Wine Bar
Website: http://www.ziziskitchen.ca
The new Strandherd-Armstrong bridge has opened up some new dining options for Barrhaven residents, and one of our favorites is Zizis Kitchen and Wine Bar. The menu here reflects the atmosphere of the restaurant, which is described as playful and diverse. Only fresh ingredients are used to create distinctive dishes that feature robust flavors with a twist.
If you're looking for something fresh and new, this makes for a fun trip across the bridge for either lunch or dinner. You can even order some takeout should you prefer to enjoy their unique dishes at home!
Looking for more great dining destinations?
Check out the Restaurant Listings on the Barrhaven Business Directory – we're sure you'll discover some new dining destinations right here in the community.
Do you own a restaurant in the Barrhaven area? Visit Barrhaven Advertising to find out how you can get listed in this blog post.
So now it's your turn. What are your favorite destinations for fine dining in the Barrhaven area? Let us know in the comment section.