Here are some new businesses coming to Barrhaven – with opening dates!
|
Well, it looks like 2017 will be a banner year for new retail in Barrhaven. Most of these announcements were public knowledge, others are new. But now we have a few opening dates to share as well. All of these new stores will be located at the new Trinity development, next to the new Costco.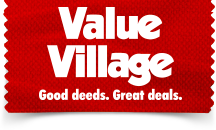 First off, we have Value Village, which opens on May 15th. Value Village is a global thrift retailer offering great quality, gently used clothing, accessories and household goods. Their business model of purchasing, reselling and recycling gives communities such as Barrhaven a smart way to shop.
Next up is a new LCBO which opens on June 2nd. Do I really need to explain what LCBO is? I didn't think so – moving right along.
For all you food lovers out there, we have Panago Pizza. It opens on July 30th. Their website states that "better pizza starts with better quality, fresh ingredients. Our pepperoni is dry-cured, our mozzarella is rennet-free, our seafood is certified Ocean-Wise™ and none of our products contain artificial colors, flavors or added MSG". Kind of wish they were around for the SuperBowl tomorrow!


Great news for residents of West Barrhaven. You'll be able to walk to Tim Hortons for your next caffeine fix! It opens on August 28th.
I'm somewhat of a carnivore (God made cows slow and tasty for a reason), so I'm going to have to be somewhat patient as the new Barrhaven Lonestar Texas Grill won't open its doors until November 11th – but it will be a nice dining out option for those cold winter nights!
A&W will be opening a location in Barrhaven on November 28th. Bonus points here if it's that cool retro design I've seen them opening at other locations. Waiters and waitresses offering car service on roller skates would be an added bonus!
It's pretty obvious that Barrhaven residents love dollar stores, and it seems the dollar stores love them right back. Unfortunately, the new Dollarama won't be open until February 2nd, 2018.

Part of Marshalls' philosophy is that life's better with surprises. That's why they deliver new surprises in their stores, every day. In fact, no two of their stores are ever the same? Every time you visit, there'll be new merchandise to explore. Look for their grand opening on February 2nd 2018.

If there's one thing Barrhaven needs, it's more furniture stores. Sleep Country will help fill that gap when they open their new Barrhaven location on March 1st, 2018.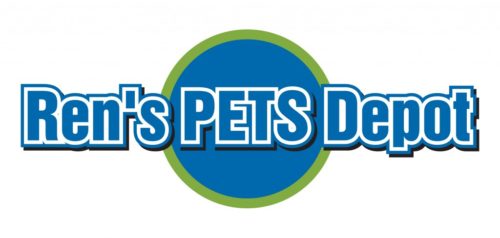 This is probably going to be very popular with Fido when on his way back from Bruce Pit. Rens Pets will open a new location in Barrhaven on March 5th, 2018.
More Barrhaven business announcements to come!
We love seeing all this new retail in Barrhaven. New stores create employment and help keep more consumer dollars in our own community. But the best is yet to come. There are several more announcements forthcoming in the weeks ahead, and we'll be bringing them to you as they are confirmed.