New restaurant offers authentic Vietnamese cuisine in the heart of Barrhaven
|
One thing I love about Barrhaven is that we don't have to leave the community to enjoy great food from all over the world. Today's guest post is brought to you by Pho Hoa Nam, a local restaurant that features authentic Vietnamese cuisine in the heart of Barrhaven.
We opened our doors ten years ago with the dedication to bring authentic Vietnamese cuisine to Barrhaven. Now we are entering a new chapter as we are preparing to unveil our new location in the Barrhaven Crossing Plaza on Fallowfield road. Pho Hoa Nam's commitment to fresh, high-quality, and great taste – with a Vietnamese twist – is what our restaurant aspires to bring to Barrhaven. With years of culinary expertise, our restaurant features experienced cooks in addition to our family-run business.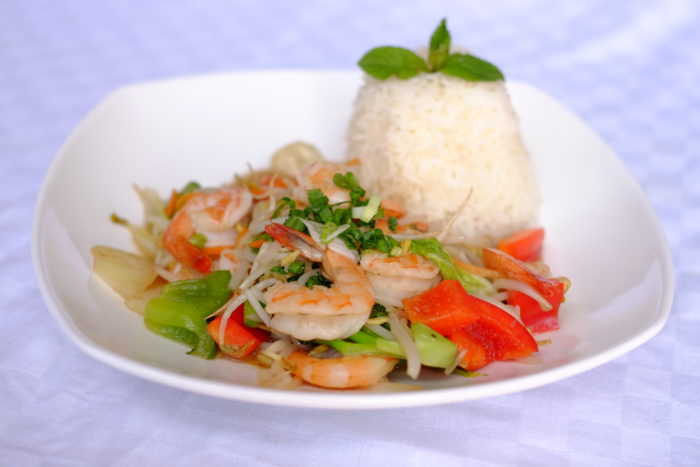 Traditional Vietnamese cuisine is centered around fresh ingredients, complementary textures, and an abundance of herbs and vegetables – all of which add to a brilliant balance of unique textures, flavours, and aromas. One distinctive feature of Vietnamese cuisine is family-style meals, which will be offered as a special occasionally. Likewise, our restaurant is founded on the same principle; our family-run business spans through generations of Vietnamese culture, which we hope will translate into our new menu items.
Our new menu will feature a spotlight on Vietnamese-inspired vegetarian cuisine, such as dry noodle salad bowls and vegetarian rice paper wraps. Furthermore, we will also be offering a vegetarian broth for our noodle soup dishes that will be made from fresh and seasonal vegetables. As for our seasonal specials; they will feature classic dishes with a Vietnamese twist, such as Vietnamese-style fish and chips. For sweets and other decadent desserts, our restaurant will also be introducing desserts made from scratch based on the availability of fresh ingredients.
As a restaurant that will be mainly focused on high-quality and fresh ingredients leading to great taste, we are also very health conscious.  Our restaurant offers a fresh spin on Vietnamese cuisine, giving a healthier alternative to traditional Vietnamese dishes. The regular beef broth served at our restaurant contains low levels of MSG and our vegetarian broth, grilled meats, stir fry and spring rolls will have no MSG added.   
From social gatherings and family gettogethers to first dates and catching up with an old friend, our new location offers a warm and welcoming environment where you can stop by for hot bowl of soup on a breezy day, indulge in one of our seasonal scratch desserts or grab a home-cooked meal to go. Our restaurant will now also be available to cater large groups and parties with 48 hours of notice.  Please check out our catering menu at www.phohoanam.ca
The restaurant is located at 3500 Fallowfield Road
613-823-8121
phohoanam.ca