What does it Mean to Walk for Alzheimer's?
|
On Saturday, May 13, businesses, individuals, friends and family will all be walking to support the Alzheimer Society of Ottawa and Renfrew County. The Walk, which is now going on to its 22nd year in Ottawa, supports programs and services in our community that improve the quality of life for people living with dementia and their families, and other activities like education and public awareness.
Today, the Barrhaven Blog would like to feature an interview with author Amanda Bernardo, walker and Alzheimer's advocate, to talk about her own fundraising journey and how she got involved with the Alzheimer Society.
What made you first want to get involved with the Alzheimer Society?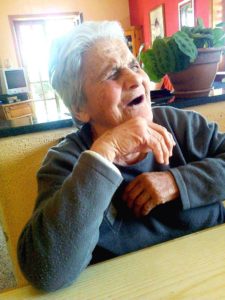 At a very young age, I witnessed Alzheimer's disease first hand after my grandmother had been diagnosed. I was young so, rather than understanding the disease, I became afraid of it. I started obsessing over whether I too would one day share the same fate as my grandmother: forgetting her husband, her children, her family, her memories, and the ability to function on a day-to-day basis. It became a topic I rarely opened up about with others.
Almost a decade later, I realized that silence is only ever part of the problem and not the solution. And so, I decided to get actively involved with the Alzheimer Society of Ottawa and Renfrew County so that I could help make a difference in the lives of those struggling with this disease. By participating in the Walk, fundraising, and advocating for those living with Alzheimer's disease, I feel in many ways that I have been able to fight for my grandmother and give her cause a voice.
Can you talk about your experience with the Walk for Alzheimer's?
This will be my third year walking with the Walk for Alzheimer's. I still remember my first walk like it was just yesterday, probably because of how emotional the experience was for me. They say community is one of the strongest sources of healing and I couldn't agree more, especially after having felt the energy, hope and dedication that has filled this walk year after year.
To interact with other families and individuals who have been impacted by this disease reminds us all that we are not alone in the struggles we may face. I think this is what I love most about Walk for Alzheimer's, the fact that it has the power to bring people together from all walks of life to unite for a cause that has touched so many.
How can other's get involved?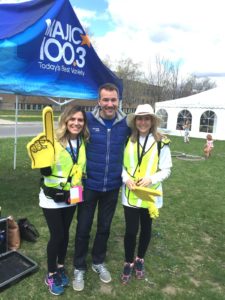 Joining the walk is quite easy and I highly encourage all those reading this to get involved! You can sign up as an individual walker, create a team or even join an existing team.  You can make a one-time donation of your own, or even challenge yourself to work towards a larger goal by fundraising.
If it's your first time walking, I welcome you to join my own team and look forward to seeing you on Saturday, May 13! When you walk, you send a message of hope to the 20,000 people in Ottawa and Renfrew County who are currently living with dementia, and thousands more who care for them. When you fund-raise, you promise them that help will always be available.
Last year, 1,044 walkers took part in the Walk and helped raise more than 400, 000 dollars! Become a walker today and join Amanda in the Walk for Alzheimer's!