Today's post features a healthy twist on an old favorite – Peanut Butter Cookies! The recipe comes courtesy of Kim Ronzoni, a local foodie who loves to share her love of the culinary arts with the Barrhaven community.

You can visit Kim's website at www.kimronzoni.com where she shares her favorite recipes.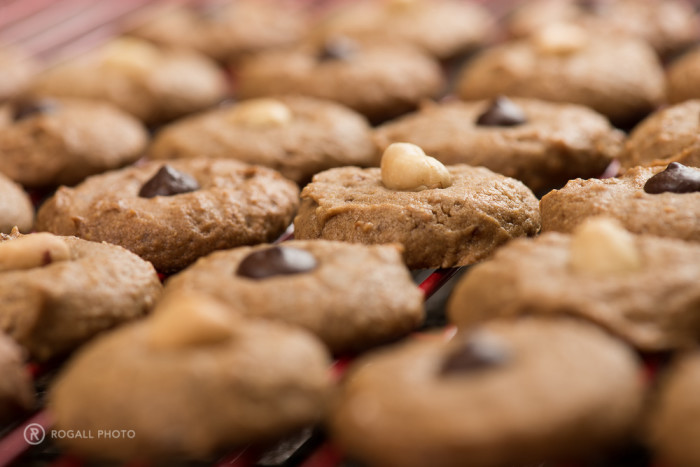 PEANUT BUTTER COOKIES
INGREDIENTS
2 Large Eggs
1 c. Organic Coconut Sugar (or substitute regular table sugar)
2 c. All Natural Peanut Butter
2 tsp. Natural Vanilla Extract
Dark Chocolate Chips and Dry Roasted, Unsalted Peanuts (optional as garnish)
Rice Flour (to dredge fork in to do a criss cross pattern on top of cookie dough)
DIRECTIONS MAKES 54 COOKIES (USE A SMALL COOKIE SCOOP)
Preheat oven to 325 F
Beat eggs and coconut sugar together for approx. 2 min. Add Vanilla.
Fold peanut butter into egg mixture until well blended. Refrigerate mixture for 1-2 hrs. to allow to thicken.
Using a scoop, fill to level and place on a lined cookie sheet. Use a fork that has been dipped in rice flour and form a criss cross pattern on top of each cookie. Top with chocolate chip or peanut.
Bake for 12-14 minutes until browned. Allow cookies to cool slightly than transfer to a cookie rack to cool completely.
Store in an air tight container or freeze until ready to use.