Amazon Building Second Fulfillment Centre in Barrhaven
|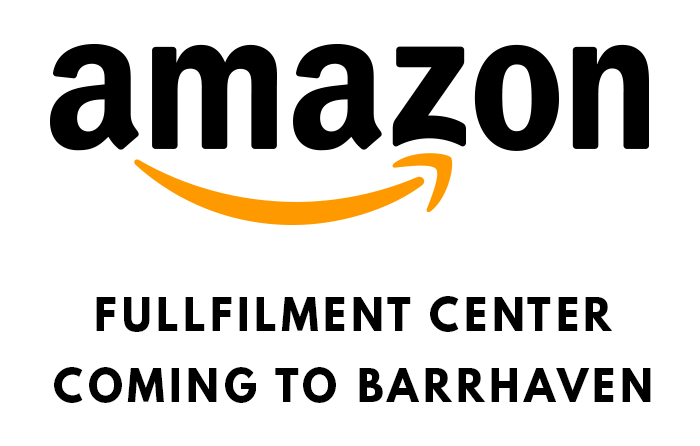 New Barrhaven Amazon Fulfillment Facility
Slated to Open in 2021
It's official.
Amazon is building a 450,000 square foot fulfillment center right here in Barrhaven. The new facility is slated to open as soon as 2021 and will create 1000 new jobs in the Barrhaven community. It will be the 8th such facility in Ontario and the 14th in Canada.
An interesting twist is that this new facility will feature robots working alongside a more traditional workforce.
This development raises many questions in terms of what impact this project will have on the Barrhaven community:
How will this project affect local traffic, which is already under stress?
How will it affect Barrhaven's air quality?
How will it impact housing prices?
Will a facility of this size generate additional light and noise pollution?
Will the project spur additional commercial development in the area?
Will the additional vehicle traffic result in any road safety issues? Strandherd drive is already very dangerous with large construction vehicles driving at fast speeds.
It's still early and I'm sure more information will be shared by community leaders shortly.
The project has the potential to transform Barrhaven from a quiet bedroom community into a thriving commercial hub. Given our proximity to the 416, which offers strategic access to both Ottawa and communities along the St-Lawrence seaway, it makes sense to locate such a facility in Barrhaven.
The project may also bring a multitude of spin-off jobs to the community, over and above the 1000 jobs being generated by the project. From a demographic point of view, this project might bring more young professionals to the community, which could result in changes to our local retail and real estate markets. Maybe fewer chain restaurants, and more fine dining and entertainment establishments.
In terms of infrastructure, the project will most certainly amplify calls for a second 416 on/off-ramp to better serve Half-Moon Bay. Another question is whether we can expect a parade of delivery trucks traveling across Barrhaven on Strandherd Drive? From an environmental point of view, this could be a problem in the short term as we await electrification of the transport industry.
Without a doubt, the project will elicit many reactions from members of the community, both positive and negative. We're reserving judgment until we see detailed site plans and renderings of the proposed facility.
So what are your thoughts on this new development? Share your views in the comments section.
Love these headphones – $59 with Active Noice Cancelling and decent sound quality!