Back to School Fashion Tips
|
Heading back to school can be an exciting time in your life. Whether you're entering high school or college for the first time, heading back to school, changing schools, or going back to school to change careers, its important to feel your best in your clothes and make a great first impression.
With the help of Plato's Closet Barrhaven, I've put together some fresh new looks for you to try this school year!
Sporty & Feminine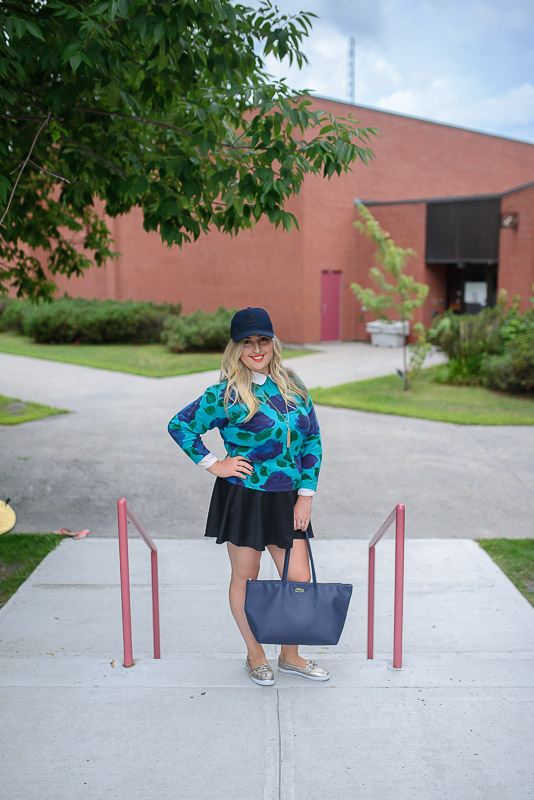 Whether your style is more sporty or more feminine, try mixing it up by pairing a basic skirt with a fun print and sporty accessories. If you're tired of your basic backpack from last school year try overhauling it with a fun oversized tote.
Edgy Cool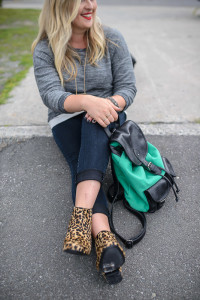 You don't have to give up your comfort level to be fashionable. Wear your comfy basics, like jeans and a great fitting sweater, with a pop of colour or a fun print.
I put our lovely model Chantal, who runs the blog Mode Xlusive, in dark wash denim with a sweater and paired it with an emerald green backpack and funky leopard ankle boots to give her an edgy cool look.
An accessory that can sometimes get overlooked in choosing your outfit for the day is choosing appropriate makeup to go with it. Ottawa-based MUA Toni Rose has some great advice for young women in school.
"Always make sure to feel comfortable with the makeup you're wearing along with your style. Beauty is important but confidence is key! Every morning: Cleanse, Tone & Moisturize. A nice dewy skin always looks healthy with a glow. Keep your makeup light, soft and subtle. Don't over do it. A natural look will help with time and keeping it simple. Consider using a long lasting foundation and finishing it off with a powder and a setting spray will help make it last through the day."
Effortlessly Chic
Sometimes we're so busy with our school work and other commitments it can be daunting to throw together a chic outfit. Nothing makes an outfit more easy than a sweater dress. They are perfect for fall, you can find them in a wide range of colours and textures and they look great on everyone.
High school and college are very memorable times in your life. After all its said and done all you'll have left are the memories. So make sure to capture those memories by taking lots of photos with you and your friends. Local photographer Kristy Chapman, helped us capture these beautiful back to school looks and she has some tips for you on how to get some great pictures of you and your friends!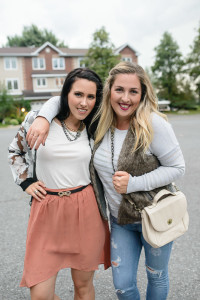 "Hold the camera up high. Photos taken from below are never flattering and always end up in a double chin.
Avoid a flash if you can. Natural light is always the most flattering.
And try laughing. Even if you start off with a fake laugh, it will most likely turn into a real fit of giggles since you'll feel so silly.
Get your besties in the frame with you. These photos of you with your pals will mean so much later when you're older."
Best Foot Forward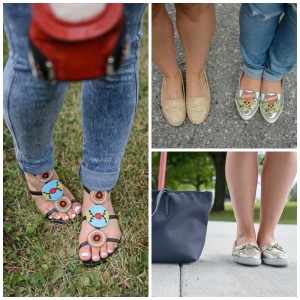 Heels are not ideal for a long day at school. Flats will give you the most comfort throughout your day but that doesn't mean they have to be boring. Choose some flats that have fun colours, different textures and prints to dress up your feet!
Aside from looking your best this school year and making those great first impressions, always remember to be safe, have fun, and treat others how you want to be treated!
Have a great school year Barrhaven!
All clothing supplied by Plato's Closet – Barrhaven, Makeup by Toni Rose, Photography by Kristy Chapman, Styling by Jennifer Piitz of Loafers and Polish