Business Review: Donna Bella Hair Designers in Barrhaven
|
In 1996's best selling book Boom Bust & Echo, David Foot theorized that the future of retailing lied not in big box stores, but rather in smaller, locally owned niche businesses that offered a superior customer service experience than that of larger retail outlets. This shift in the retail landscape is certainly on display in Barrhaven, where several new locally owned businesses are striving and offering the community a more refined product selection than what's on offer at traditional retailers. Does this mean an end to big box retailers? No. They're here to stay, and soon we'll see many more along Strandherd Drive. But that doesn't mean there isn't room for smaller retailers. Barrhaven has the population base to ensure that both can thrive in our community.
Case in point is the new retail development that recently opened at the corner of Kennevale and Strandherd. It's a great place to get fit (Crossfit YOW), get fed (Cafe Cristal, Burgers & Shakes) – and now, it's also a great destination to get fab; by which I mean, look fabulous.
Donna Bella Hair Designers is a new Barrhaven hair salon that brings the glamour of downtown salons closer to home. We wanted to know how this new salon compares to others in the capital, so I dispatched a member of our crack investigative team (my wife) to find out first hand how this salon measures up to the competition.
First things first. The salon is very nice. It features a contemporary decor with high ceilings and very comfortable chairs. It feels posh and elegant, yet approachable. But what makes this salon special is the staff and the customer service they offer. They are very friendly, attentive and welcoming. They are expert hairstylists who have mastered their craft and excel at bringing out the best in their clients.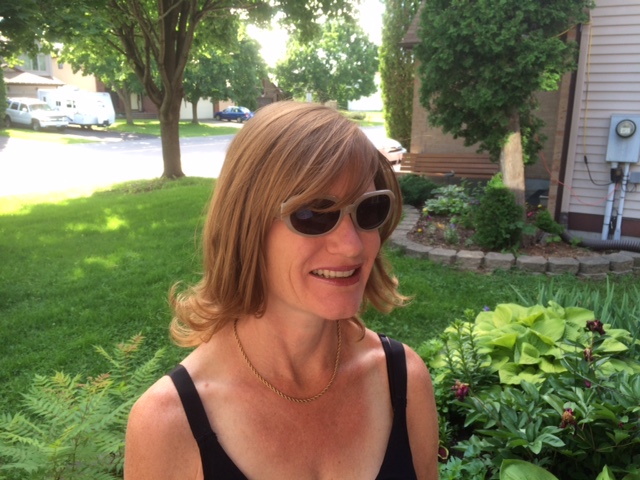 My wife wanted a new look for the summer, something that wasn't radically different, but a change nonetheless.  Her hairstylist not only gave her a great haircut, but also recommended a few subtle styling changes to bring out the best of her facial features. The results were stunning. This is the difference experience makes. The hair stylists at Donna Bella are passionate about their trade and want each and every customer to leave their salon looking and feeling great.
Now we all know what the big downtown salons charge for this kind of individualized attention, but to our surprise, Donna Bella is surprisingly affordable. It offers a high end product at a price point that makes it well within reach of most Barrhaven households.
So if you're looking for a great way to pamper and spoil that special someone in your life, a trip to Donna Bella hair salon is a treat she (or he) won't soon forget. A very nice addition to the Barrhaven retail scene.
Donna Bella Hair Designers
Unit 101 – 240 Kennevale Drive, Ottawa
Ontario, CANADA
K2J 6B6
Telephone: +1 613 825-9111
FAX: +1 613 613 825-911
E-mail: info@donna-bella.ca