Why We Love Eavestroughing (And You Should, Too!)
|
Today's guest post comes courtesy of Pro Form Eavestroughing, a second-generation family business that has been in the construction industry since 1985.  They expanded in 2010 to offer eavestroughing, soffit, vinyl and fascia work to homeowners in and around the Ottawa region, including Barrhaven.
Customize Your Home by Choosing from Our 9 Different Profile Designs available in 50 Color Options.
Why Pro Form Eavestroughing Inc. ?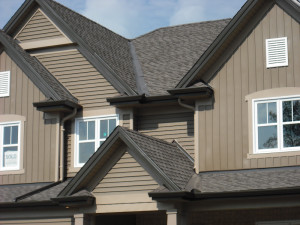 We understand that your home is your biggest investment. We offer high quality products and have a team that exceeds industry standards in installation without cutting corners.
Our Sales Team is up to date on current products on the market that will work with every home owner's budget.
We offer 5″ residential and 6″ commercial grade eavestrough in 9 different profile designs with superspout downspouts (3 x 3) so your home will have larger diameter downspouts for better water drainage and clog reduction.
Pro Form Eavestroughing Inc. stands by our craftsmanship and you'll be amazed with the out-of-sight and screw fastening system. You won't see a single fastener and you can sleep easy knowing that your eavestrough are secured by screws, not nails or ferrules, which can loosen over time.
Pro Form Eavestroughing Inc. uses a higher grade aluminum than our competitors, giving our products a longer life, better resistance to ladder denting and ice damage.
Call us Today for a Free Estimate at 613-491-2244 or email info@proforminc.ca
You can also visit our website at www.proforminc.ca