Two fundraisers that promise fun for the whole family!
|
Today's post is about two important fundraisers taking place in the next few weeks in our community. The first one is to help a courageous 11 year old boy with cystic fibrosis who wants to play hockey.
The second event is the Barrhaven Lung Run, an important event to help raise awareness for organ donation.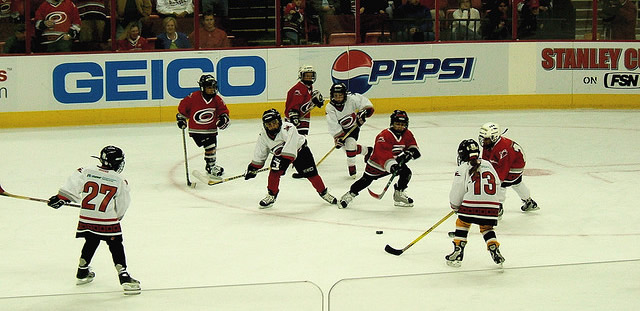 Let's start by introducing Scotty. He's a local 11 year old boy who wants to do what all 11 year olds enjoy doing – playing hockey with his friends. Every time "Scotty" steps on the ice he displays a courage and resilience that touches everyone's heart.
Scotty has cystic fibrosis. He's probably been more challenged by complications from CF this past year than ever before in his young life. He's back at CHEO again. His latest stay in hospital was delayed because he simply told the CF Team at CHEO that he wanted to go to try-outs before he came in for a stay that could last up to six weeks.
Scotty needs a device known as a "vest". You can read all about it at:
http://www.thevest.com/diseases-conditions/cystic-fibrosis.asp
The vest costs $16,000 USD and is only available from the USA and is not paid for through OHIP. He has had the use of a vest however, on a short-term loan or sharing basis. He needs this vest.
The Royal Oak in Centerpointe will be hosting a special fundraising event for Scotty on Monday September 22, starting at 6pm. This is a great opportunity to take the family out to dinner and support a great cause at the same time. The evening will feature a silent auction to help raise funds for Scotty's vest, among other activities.
You can read more about Scotty's fundraising efforts at http://www.nepeanhockey.on.ca/html/10471/scottys-vest.html
Every donation makes a difference, let's make this happen for Scotty!
A Lung Run
The second event taking place is the Barrhaven Lung Run, a fundraiser in support of the Give2Live campaign.
We'll let Barrhaven's own Hélène Campbell explain why Give2Live is so important to the community.
The Give2Live campaign was established to raise money for the Transplant Patient & Family Support Fund at Toronto's General Hospital. The fund helps patients and their families from across Canada who are on the organ transplant waiting list and who must live within a 2 hour zone of the hospital.
The campaign's goal is to raise $300,000 to help 30 patients while they wait for a life-saving organ transplant. Give2Live will help provide support for basic living expenses such as food, accommodations, medical equipment needs and travel to medical appointments.
It costs approximately $10,000 for each patient to live while waiting for an organ transplant. Together we can make a real difference – let's lace up our running shoes and make this year's Lung Run the best one yet!
You can visit the official Lung Run website to make a donation or sign up for the run.