A great event for Barrhaven pet owners – and anyone who loves live music!
|
Over the past two years, a groundbreaking event has taken place in the Ottawa area. Rock & Rescue Ottawa has taken dog rescue from grass roots movement to mainstream mission!
What is Rock & Rescue Ottawa? It's a humanitarian, non-profit effort that showcases local bands in support of local rescues and awareness. Rock & Rescue Ottawa is based on the model of Rock & Rescue (www.rockandrescue.org) in Los Angeles, California. It's about rocking out, having a good time but also educating and spreading the word about responsible pet ownership, local rescues in the Ottawa area and the very sad reality of puppy mills and pet overpopulation. Our goal is to empower the audience to make them feel that they have a voice and can change the way animals are treated right in our own backyard. Shelters in Canada euthanize close to 1 million companion animals a year. Why? Lack of funds and space in shelters, severe pet overpopulation and lack of public awareness of the plight of homeless animals in Canada and the main contributing factors. From mutts to purebreds, they are all at risk when entering the shelter system.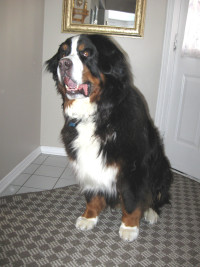 Rock & Rescue Ottawa has proven to be a sold-out success two years in a row, raising over $21K in its first 2 years, but this year promises to be even bigger with a larger venue and bigger names supporting the cause! The third annual Rock & Rescue Ottawa will drop June 13, 2015 at the Crazy Horse Stonegrill Steakhouse & Saloon in Kanata, Ontario.
All funds raised at the event are dispersed amongst chosen reputable rescues in the Ottawa area. This year's event will be benefitting Ottawa Dog Rescue, Sit With Me Shelter Dog Rescue  and Boston Terrier Rescue Canada. Did you know that most rescues in Canada are privately funded organizations and receive no monies from Humane Societies or local and federal government? The only way they can exist and do the amazing work they do is through fundraising – that's where Rock & Rescue Ottawa comes in.
Want another reason to support the Rock & Rescue Ottawa Experience? The MUSIC – The amazing bands showcased this year are none other than Bluesfest artists, Thrifty Kids, Canadian Music Week favorites, Amos the Transparent and popular local band, The Water's Edge. But that's not all – KISS 105.3 FM's drive home personality, Anthony DeRossi, will be the MC for the night and will be lending his talents to the live auction as well. With great local business support from sponsors such as Tony Graham, PetSecure, Bone Voyage and the Home Guyz signing on for a second year in a row as Rock & Rescue 's Great Dane sponsor, Rock & Rescue Ottawa is truly a homegrown effort making a big impact.
In the end, the Rock & Rescue 2015 Ottawa Experience is about celebrating saving lives, bringing rescues together, showcasing great music and making a difference in our world now and for the years to come.
Tickets can be purchased at www.rockandrescueottawa.com.
Let's rock out, rescue and spread the word!