Barrhaven Swimming Lessons & Backyard Pool Safety Tips
|
Do you have a backyard pool and children (of any age) at home?
Now that the weather is finally warming up it's time to start thinking about filling that pool up and more importantly, keeping everyone safe!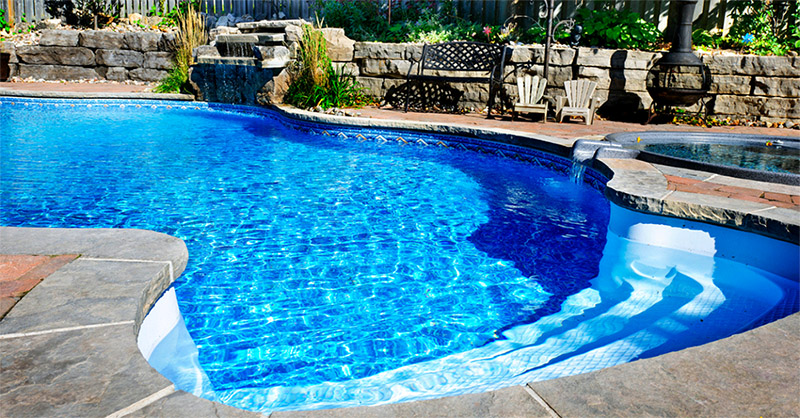 Hippo in the Bathtub Inc. has been Ottawa's #1 Backyard Swimming Lesson provider since 2011.
Every summer between the months of June and August, we teach hundreds of children how to be stronger and safer swimmers in their backyard pools.
Hippo in the Bathtub is a Red Cross training partner which means that our instructors follow the Red Cross swim program and award report cards at the end of each swim session. The Red Cross incorporates many pool safety items into their swim program curriculum.
Below are three ways that you can help ensure that your family safely enjoys your backyard pool this summer.
Fencing:
Many of us know that it's incredibly important to put a fence around your pool, but it is important to note that not all fences are equally effective to keep children safe. Your fence should be at least four feet high and difficult to climb. It should have only one gated entrance with a self-locking latch that is out of children's reach.
The pool should be isolated from the house by a fence on all sides and should not be accessible directly from a house door. Not only is fencing important for keeping your own kids out of the pool, but they keep the rest of the children in your neighborhood safe as well.
Swimming Lessons:
Children are never too young to start learning about pool safety and will benefit from having the same rules enforced by all the adults involved in their aquatic experience. Taking swimming lessons with a qualified instructor is a great way to enforce important rules such as:
no running on the deck
no diving in the shallow end
and no swimming without adult supervision (even with a lifejacket)
The Red Cross Swim Programs start as early as 4 months and also include adult/teen programs. In addition to teaching swim strokes, these lessons incorporate age-appropriate water safety knowledge and rescue skills.
Hippo in the Bathtub prides itself in being the most convenient swimming lesson service in Ottawa. We will come to your backyard pool on the days and times that work best for your schedule to teach the Red Cross Swim program. Your child will not only enjoy swimming in their backyard, but they will also become stronger and safer swimmers!
Adult Supervision:
Having a fence is great at keeping kids out of the pool, but pools, of course, are meant to swim in! If your children are in the pool, you should be too. The Canadian Red Cross drowning statistics have proven that the absence of adult supervision is a factor in most child drownings.
Remember there is no substitute for undivided adult supervision; which includes the use of floaties, lifejackets and other personal flotation devices. Drowning happens fast and is often silent, so take preventative action by giving your child 100% of your attention in the pool.
Help keep your child from sneaking into your backyard pool by always keeping your promise when you have said you will go swimming and being consistent with the pool rules you enforce.
Don't let unsafe pool activity spoil your summer fun, visit http://www.redcross.ca/training-and-certification/swimming-and-water-safety-tips-and-resources for more water safety tips.
Stay safe in the water this summer and have a splashing good time!
For more information regarding Hippo in the Bathtub's services, please visit our website hippointhebathtub.ca or visit our Facebook page at https://www.facebook.com/hippointhebathtub !
This post was sponsored by Hippo in the Bathtub – we thank them for their support of The Barrhaven Blog