Ka Familia brings Filipino Fusion cuisine to Barrhaven
|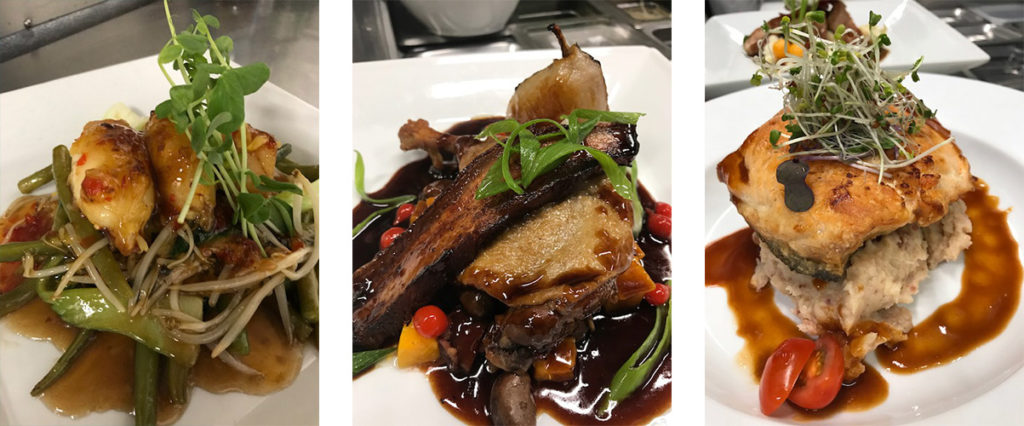 Ka Familia
Filipino Fusion cuisine
in Barrhaven
Barrhaven is developing a vibrant fine dining scene, and today we have the pleasure of featuring executive chef and owner of Ka Familia, Dhom Rosete.

Dhom brings a touch of excitement to the local restaurant scene by introducing Filipino Fusion cuisine to the community. If you enjoy amazing food that features both exotic and traditional flavors, Ka Familia is well worth a visit.
Ka Familia has introduced Barrhaven to Filipino Fusion cuisine. Tell us more about this unique type of cuisine?
Filipino Fusion is a combination of Asian and Spanish cuisine with an international flare. We cook with a lot of pork, noodles, and rice. The fusion gives me the opportunity to expand on the cultural cuisine by adding Filipino taste to international dishes and vice versa. For example, Longonisa, which is a typical Filipino dish is enhanced by being wrapped in smoked bacon and served with a sweet and sour corn relish. Another example is the Kalderetta, a Spanish dish which is served au gratin.
You were born in the Philippines and trained as a chef in London, England. Tell us about your journey, and influences.
Growing up in the Philippines I was not interested in cooking at all. It was after my journey to England where I started working in a hospital kitchen that I fell in love with cooking. I then went to culinary school to pursue my dream. I started out my career working back in the same hospital as a training chef, then as Executive Chef for a Moored Ship restaurant in the Thames river. Since then I've never looked back.
The dishes you serve are all about discovering diverse and contrasting flavors which are brought together to create delicious combinations. Tell us about some of your favorite creations?
I particularly enjoy my rendition of Asian Lamb shank braised with San Miguel beer – it is absolutely delicious! Another all-time favorite is the Pancit – made with noodles and sautéed pork, it is to die for. The Adobo, which is probably our most popular item, is made with pork or chicken marinated in soy sauce, malt vinegar, garlic and bay leaves.
Your menu features something for everyone – from traditional dishes to more exotic fare. Would you say that you've brought an element of adventure to the local fine dining scene?
Absolutely – but there is nothing to be afraid of. Trying new and interesting dishes is exciting. We are also cognizant that everyone has different tastes and we are more than willing to make any adjustments to please our customers. We also have items such as lasagna, burgers, traditional Canadian breakfast, soups and sandwiches, stews and other common items that will please even the most finicky eater.
We also have a kid's menu, vegetarian and vegan dishes. If there is something that the customer would prefer, just give us advance warning (24 hours) and we'll do our best to accommodate any request. We also feature a take-out menu and cater to special events and host parties of all sizes.
Ka Familia is located at 3570 Strandherd Drive, Ottawa, Ontario.
You can reach them for reservations at (613) 843-0555
You can visit them online at http://kafamilia.ca/