A great mobile tire and brake service provider for Barrhaven residents
|
It's that time of the year again – time to remove your winter tires for the upcoming summer driving season. Like previous years, I'm calling upon MK Pit stop to get my tires changed over. I love that they come right to my Barrhaven home and get the job done quickly and professionally. Such convenience!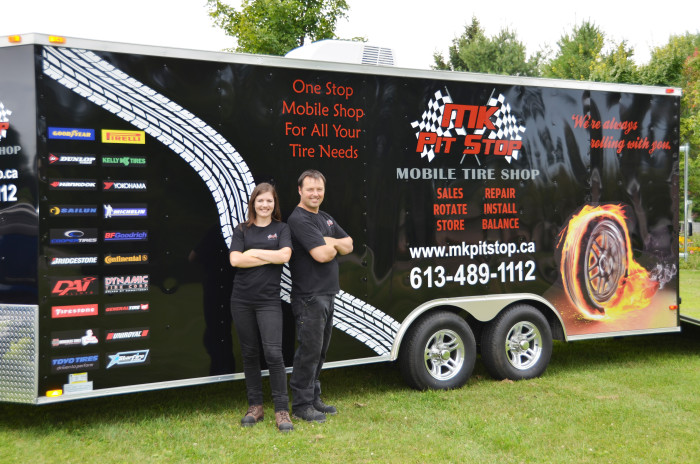 MK Pit Stop has been providing quality service to Barrhaven residents for several years now. They're reputation in our community is rock solid. Amazing work at reasonable prices. Can't recommended them strongly enough.
I should also mention that in addition to tire installations and repairs (flat tires are also quickly repaired), MK Pitstop now offers brake installation and repair services. Forget all about inconvenient appointment times and waiting around forever for your vehicle to be serviced. MK Pit Stop will come right to your Barrhaven home, on your schedule, and put their years of experience to work for you.
Call 613-489-1112 or email info@mkpitstop.ca.
You can also visit www.mkpitstop.ca for a complete listing of services and special discounts available.