Tanda Shoes Barrhaven – Quality Footwear Close to Home
|
Quality Footwear Close to Home
Tanda Shoes is a family business with a commitment to the community in which they live. Since its 2006 opening in Kemptville, Ontario, Tanda Shoes has maintained an excellent old-fashioned service. Our clients' unique needs require time, patience and training that big box shoe stores may not always provide.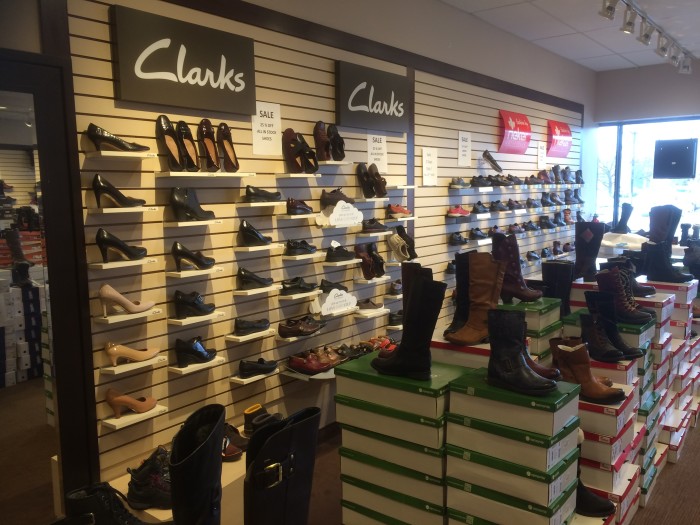 "At Tanda Shoes, we have experienced sales associates who are courteous and attentive. Everyone is trained to fit you into comfy and stylish shoes that suit your needs," says Desa, manager of Tanda Barrhaven.
Keeping it local has always been important to store owner Thomas Bass. With an increasing demand for supportive and quality shoes, Tanda has since expanded to Barrhaven and more recently in the heart of Westboro. Tanda Shoes staff know and love not only great footwear, but many also live in the Kemptville, Barrhaven and Westboro communities.
"There used to be almost nowhere to get quality footwear in Ottawa South," Tom says. "Now we have become a recognizable name in this city."
Westboro village also now has a delightful boutique-like Tanda store on Richmond Road. For Barrhaven and Kemptville, what used to be only cornfields or farmland has rapidly changed into an expanding and lively more suburban communities. 
Foot problems
Do you experience stabbing heel pain with your first steps in the morning? It could be a common foot condition, and it turns out there's a name for that – plantar fasciitis.
What about that excruciating pain in the ball of your foot? It's called metatarsalgia.
These are only some of the common causes of foot problems, but as we all know, after long periods of standing, walking or many types of physical exercise, our feet are highly sensitive to pain.
Your regular podiatrist might recommend that individuals with plantar fasciitis, metatarsalgia or other foot problems get fitted for expensive orthotics to relieve pressure on the feet. But oftentimes, eliminating foot pain begins with wearing the right shoes.
Tanda Shoes understands your foot pain. Many of our staff and clientele have their own success stories for overcoming foot problems by selecting well-fitting shoes. Or, for those who do own orthotics, there are many styles that have removable footbeds.
Brands
Tanda Shoes prides itself on selling quality brands like Clarks, Rieker, Birkenstock, Sorel, Bogs and Blundstone, to name just a few.  With a selection of over one hundred styles, anyone who sets foot in a Tanda store is bound to find something suitable for their fashion needs.
One of Tanda's best-selling brands is Clarks, designed in the UK for 190 years. Our selection includes the Clarks Wavewalk, which uses a pivot point technology to facilitate smooth walking – but it doesn't have the clunky look of a typical running shoe.
Rieker shoes are stylish and lightweight, and often appeal to those who appreciate a more European look and an even more affordable price.
Birkenstock is a brand many recognize and love. Birk sandals are timelessly comfortable for people of all walks of life. Similar to the Birkenstock, the Mephisto and Finn Comfort footbeds also use a cork and latex blend that provides unmatched comfort. These three brands, Birkenstock, Mephisto and Finn, are stocked during the fall and winter for travellers or simply to wear inside as slippers.
Blundstones slip-on boots have a reputation for durability and coziness. Using one cut of leather for the boot upper, Blundstones mold to your individual foot shape. Without exception, Blundstones always get better with age and perform exceptionally through all seasons, even in Ottawa's cold winter.
This winter, stock up on the most reliable cold weather boots on the market: Sorel and Bogs boots. These two brands offer waterproof and salt-proof protection in up to -40 degree weather. Make the most out of Ottawa winter this season with Tanda!