The Barrhaven Blog launches two new community websites
|
We are very excited today to launch two new sister websites which are EXCLUSIVE to the Barrhaven community.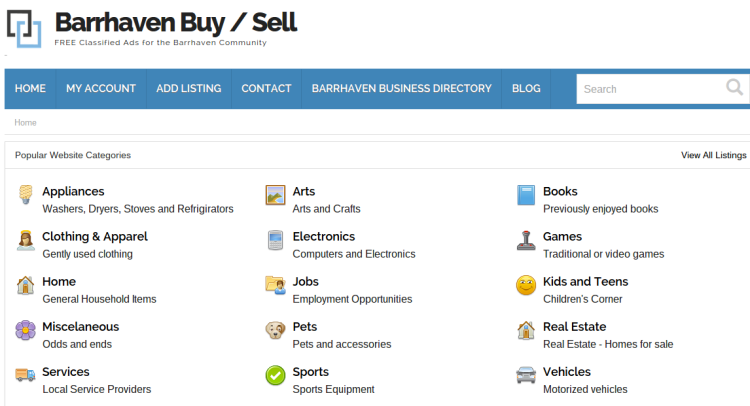 BARRHAVEN BUY SELL
The first site is BarrhavenBuySell.com – a 100% FREE classified ads site that is exclusive to Barrhaven. Now I know what you're thinking – we have Kijiji. That's true, but who wants to drive all the way across town to buy a $20 item. With Barrhaven Buy Sell, you can buy and sell items right in your own community.
The site is somewhat bare right now as it just launched, but I'm sure you'll see more and more listings in the next few days.
Feel free to give the site a try and post some of those items that are cluttering up your basement and garage. And if you do post an item, we would encourage you to include a picture – Barrhaven Buy Sell is a very visual site.
BARRHAVEN BUSINESS DIRECTORY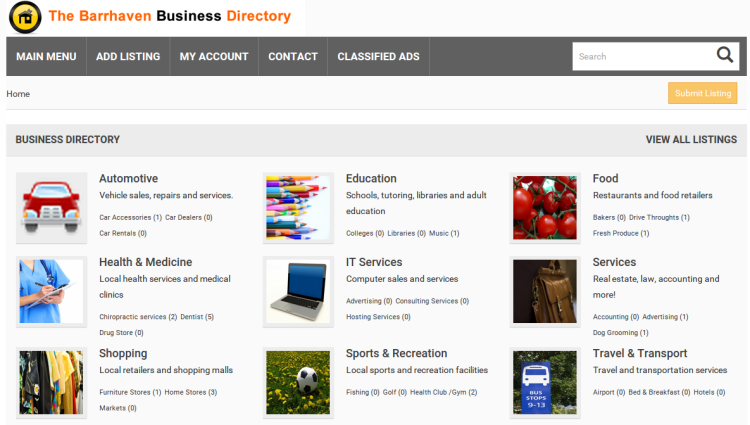 The second site we are launching is the Barrhaven Business Directory. Like Barrhaven Buy Sell, the site is somewhat new but already list over 100 local businesses. It's a great site to visit when searching for medical professionals, restaurants – or any service provider in Barrhaven.
Businesses who offer services in Barrhaven can add their listings for free until the 15th of August.
I hope you'll find both of these services helpful. Let's all help make Barrhaven a progressive and smart online community!