Trendy Bloggers – an online fashion, beauty, and lifestyle magazine authored right here in Barrhaven
|
Today we are profiling another great blog that's authored right here in Barrhaven. Trendy Bloggers is all about local fashion, beauty and lifestyle. I would to extend a warm welcome to both Tara and Martin.
Trendy Bloggers (TB) is an online fashion, beauty, and lifestyle magazine, which is based out of Barrhaven, Ottawa. It was started by Fashion Stylist Tara M. and Website Developer Martin V. Together, with the help of their team of active bloggers, they developed a website dedicated to providing the latest fashion and lifestyle trends that would help and inspire the local community in order to increase the presence of fashion in Ottawa throughout the web.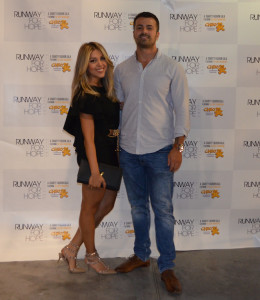 The main objective of TB is to cover topics that are trending in the current media. They stay active throughout all local scenes in fashion and lifestyle with their intern bloggers who write about diverse topics. The team cover topics from travel, art, fashion, to beauty etc. The many free services they offer include one-on-one interviews with local fashion boutiques, event blogging, photography, fitness, and training tips, and volunteering at local fashion events in the community.
Recently they have become very active in local fashion events by participating in 'OttawaRunway For Hope' and 'Loreal Professional Rendez-Vous Ottawa 2015-2016'. In addition, one of the latest presentations Trendy Bloggers covered was a fall fashion show presented by Tara who is also the founder and creative director of Styled By Tara – a fashion stylist who offers styling, personal shopping, full makeovers and closet revamps. The show took place in the business district of downtown Ottawa at McMillan law firm to promote the "Look Good, Feel Good" concept. This presentation showcased Fall/Winter fashion and demonstrated how to achieve trends without breaking the bank. Tara spoke about 'smart shopping' and investing in pieces that will take you from season to season, year after year.
The future goals of Trendy Bloggers are to make an impact in the Ottawa Fashion scene and to eventually host Trendy Bloggers fashion shows. They would also like to promote and work with local talent and businesses to create awareness for different causes. Charity is on the top of the list.