5 Amazing Spa Treatments Now Available In Barrhaven
|

Get ready to experience total wellness at exhālō in Barrhaven,
the spa that feeds your soul.
Enjoy Halotherapy (dry salt therapy) in the meditation-themed Salt Room with seating for six, luxurious Eminence Organic Spa treatments and Registered Massage Therapy in the three spacious treatment rooms, four pedicure and three manicure stations are also well situated to suit both group parties or individuals, Jane Iredale Mineral Makeup artistry services and three professional WELLA hair care & colour stations are all available within the warm and relaxing environment at exhālō.   
Exhālō management & staff clearly understand a true spa experience is all in the details, and as such, they kindly ask that you arrive 5-10 minutes before your service start time to get settled, exhale and prepare to relax your body, mind, and soul.  They offer a selection of complimentary herbal teas, freshly brewed Tim Hortons coffee, spring water, and sparkling lemon ESKA water for guests.
They also happily dish out delicious summer fruit bowls during your pedicure treatments or while your hair is processing – all this, along with the friendly warmth and outstanding customer service does not go unnoticed; as their slogan says "Simply exhale… we've got you."
The word exhālō was a unique creation and intentional play on the words exhale and halotherapy, and the carefully designed mandala logo centers and calms the mind, and features the throat chakra symbol known as the center of purification, as this is where energy becomes transformed. The throat chakra not only relates to the respiratory system but is considered the voice of the body.  
Side note* Scattered around exhālō Spa you'll find jars of pencil crayons and Mandal themed colouring books to entertain and relax the mind – very cool!  For the incredible Family Day option they offer on Sundays (YES you can bring your kids in with you to the spa!) they even have a selection of toys and a bubble gum machine to entertain the kiddos (plus free WiFi).
It was hard to narrow it down, but we've come up with the top 5 Amazing Spa Treatments Now Available In Barrhaven
Halotherapy
Halotherapy is the use of dry salt vapor to treat respiratory ailments, skin irritations, and combat mental lethargy all while you relax and simply breathe.  Salt Therapy is 100% natural, drug-free and non-invasive.  Relax while you treat symptoms of asthma, allergies, sinus issues, head colds and more.   Reduce stress, anxiety, depression and even skin ailment symptoms of acne, eczema, and psoriasis.  
Get ready to unwind, meditate or nap, and simply lay back in the reclining loungers for your 50 min. session to inhale salt and exhale wellness, and you'll surely experience total bliss and even chromotherapy benefits under the projection light mandala in the Salt Room.  $30 for a single session, $40 for Sunday "Salt Sand Box" time for 1 adult and up to 2 children, and all-inclusive monthly packages are even available for $85.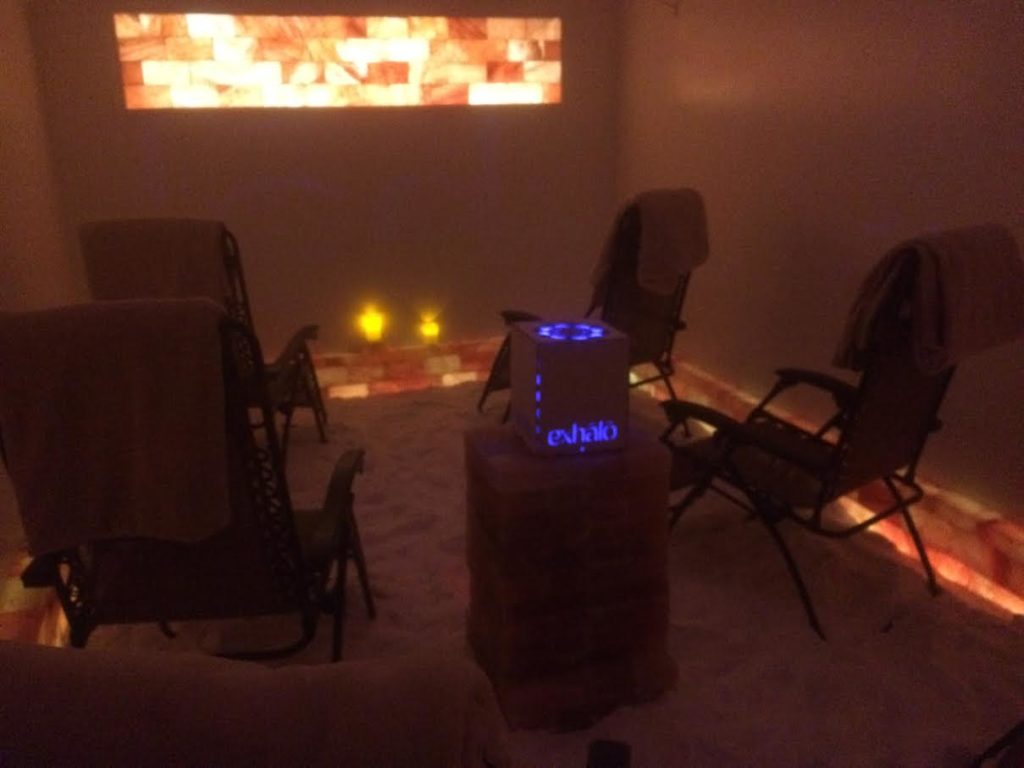 Eminence Organic Facial Treatment
This Eminence Organic Facial Treatment targets your specific skin concerns whether it be sensitivity, acne, sun damage, aging or dehydration and includes a deep cleanse, toning, active exfoliation, extractions if required, targeted treatment serums and numerous delectable masks as well as a stress relieving scalp, neck, and shoulder massage, plus your hand and arms are also treated to an incredible massage.  This experience is an Eminence Organic dream combination of cold-pressed organic fruits and veggies all custom blended during your treatment by your certified Aesthetician.
There is also a powerful blend of arctic berries, hibiscus seed extract, and lingonberry seed oil and with natural peptides will dramatically reduce wrinkles, improve your skin's tone & brightness and lighten pigmentation available with their  Natural Chemical Peel treatment –safe for all skin types, even those who are sensitive or have rosacea.  Exhālō Facial $90 (75 Minutes) or try the Natural Chemical Peel Facial $115 (90 Minutes).  BONUS-you can simply walk-in or even book a free 15 min. skincare consultation if you need help to choose natural organic products in the retail area, and they proudly carry many locally made brands as well, such as Under Carriage Deodorant!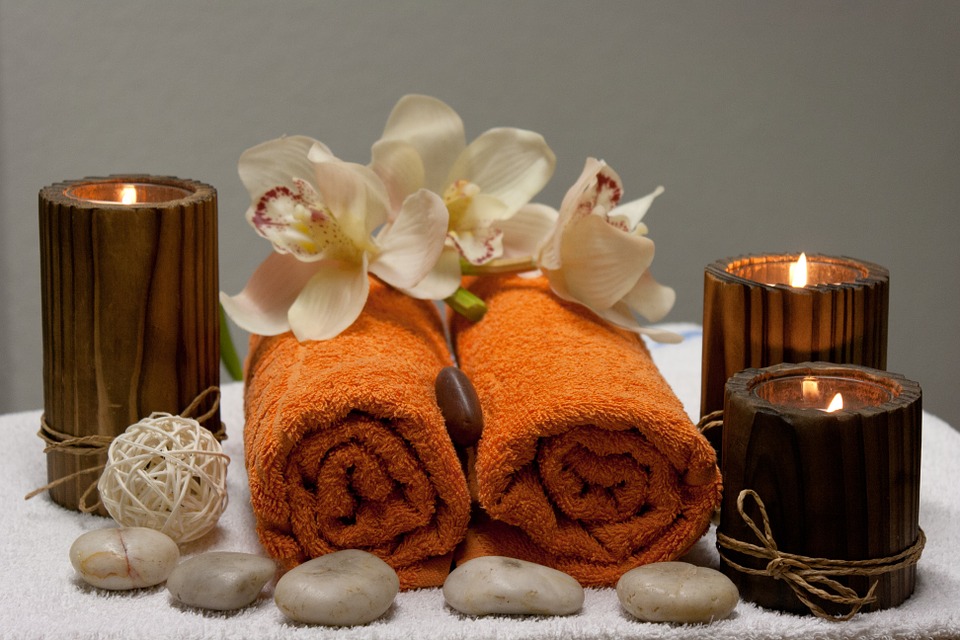 Pedicure Treatment
There's nothing ordinary about this foot treatment.  It includes nail, cuticle & callous care, signature exfoliating scrub, a long & relaxing foot and leg massage, a cooling spearmint foot mask and OPI polish of choice OR upgrade to the exhālō Pedicure which includes everything noted but they'll exchange the cooling foot mask for a warm & deeply hydrating eco-fin mask (a natural soy based alternative to paraffin) $60 (60+ min) +$10 for eco-fin or a paraffin moisturizing mask – awesome for super dry or calloused feet FYI!
Registered Massage Therapy (RMT)
Who doesn't love a great massage?!  Skilled experts treat aches and pains, reduce stressed areas of the body and may even educate you on prevention postures and at-home exercises.  One of the most indulgent treatments you can enjoy to melt away tension and stress, and they even offer a custom blend of essential oils to start your experience and calm both the body and mind.  Receipts for insurance are also available. We suggest you start with a 60 Minutes session at $85.
Highlights & Technical Colour
exhālō's licensed professionals create walking works of art, based on your unique style preferences, face shape and skin tone. They've literally combed the city to find the highest level of talent to offer you within exhālō's Hair Designers.  Rates as follows:  Full Colour – from $70, Highlights – from $90, Custom Highlights, Ombré, Balayage and more – from $125. Please note, colour pricing does not include the cost of cuts or styles – but its well worth adding these in at the same time for a completely refreshed look!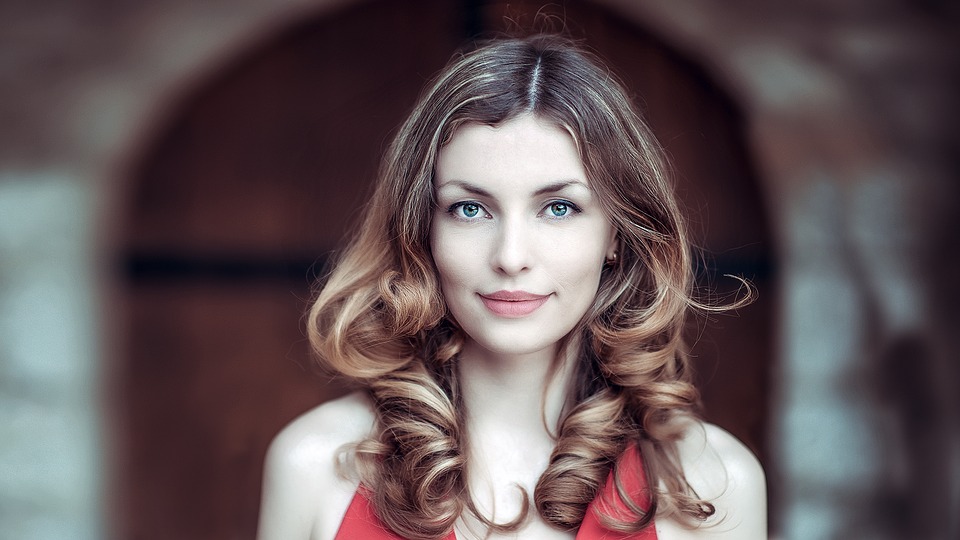 Honourable mentions:  We couldn't let these incredible services not be included!
Brazilian Sugaring
All natural Sugaring Hair Removal services (sugar paste is made 100% of a special formulation of sugar, lemon and water) are done by highly specialized Aestheticians.  Available for Bikini, Bikini Plus and full Brazilian's are available for $60. BONUS – Pre-book every 3-4 weeks and receive a special discounted rate!
Men's Cuts
Not your typical experience – this Men's Cut includes a full hair consultation, a naturally woody essential oil based shampoo and conditioning head & scalp massage, along with organic skin cleanser and hot towel face wrap and of course a complete hair styling.  A true men's spa experience for $35.
Organic Aromatherapy Body Scrub
exhālō's  exclusive blend of all-natural Skinny Dip Body Scrub contains Himalayan salt, sugar and a special blend of essential oils including; eucalyptus, peppermint, lemon, and rosemary.  The divine smelling mixture is applied and massaged over your skin to promote circulation, stimulate cell renewal and rid your body of dry, dull skin.   A rich, intensely hydrating organic coconut oil is then massaged into the skin for additional moisture and relaxation. This treatment is ideal for pre or post sun exposure.  $70 (45 Minutes) BONUS – exhālō also retails this custom scrub for an incredible take-home shower experience for $16!
So, whether your taking in a healthy salt filled breath in the Halotherapy room, relishing in the power of human touch through the incredible spa treatments or expressing yourself through a new and exciting hair design, as you exhale allow your mind and body to simply let go… exhalo's got you covered from head to toe.  
Did we mention they also have super convenient online booking, free WiFi and are open 7 days a week?!  #Lovethisplace
exhālō Spa is located at 130 Riocan Ave., Barrhaven, Ontario (in The Chapman Mills Marketplace between Toys On Fire and Carter's/Oskosh) .  
Call 613-825-2226 or visit www.exhalo.ca to book.
Services and Gift card purchases are available: Mon-Fri: 10am – 8pm, Sat: 9am – 5pm, and Sun: 10am – 4pm (Family Day Sundays)
Social Media Links: