Barrhaven Spine Align now offering Non-Registered Massage Therapy, Foot Reflexology and Therapeutic Head Massage services
|


659 Sue Holloway Dr., Unit 102, Barrhaven, ON
www.spine-align.ca
613-822-2228
Welcome to Spine Align Chiropractic Centre in Barrhaven
The door to better health
In addition to Chiropractic Adjustments, Acupuncture, Custom Orthotics, and Registered Massage Therapy, Spine Align Chiropractic Centre in Barrhaven is now offering Non-Registered Massage Therapy, Foot Reflexology and Therapeutic Head Massage services.
Each of these treatments provides multiple health and wellness benefits, some of which the average person may not know! Let's see how familiar you are with the following treatments and their benefits.
Foot Reflexology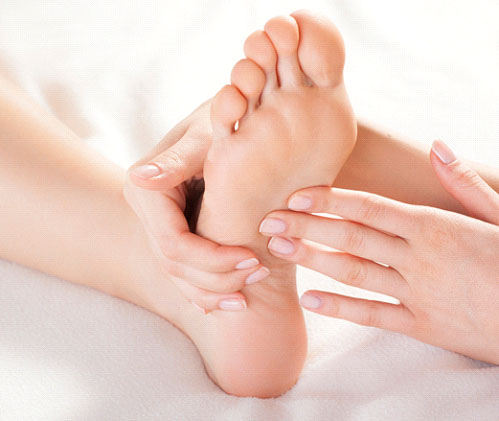 Foot Reflexology is based on the principal that there are reflex points in the feet which correspond via nerve pathways of the central nervous system (Western Medicine) and/or meridians (Eastern Medicine) to every gland, part, organ and system of the body. Through systematic pressure and stimulation of these reflexes, the body is encouraged to return to its natural function. In the process, endorphins (natural painkillers) are released, relaxation of the nervous system occurs, and increased blood and lymphatic circulation results in a rise in oxygen and immune levels, all of which helps to restore balance and wellness to the body.
Some of the specific benefits attributed to Foot Reflexology include:
⦁ Increased immunity
⦁ Improved energy
⦁ Reduced Stress and Anxiety
⦁ Pain Relief
⦁ Circulation Stimulation and
⦁ Reduced Blood Pressure
The Foot Reflexology practices at Spine Align Chiropractic Centre are based on the protocols prescribed by the Reflexology Association of Canada (RAC). Our practitioner is a Registered Canadian Reflexology Therapist. The RAC Foot Map is used to guide acupressure of the reflex points which correspond to the whole body
RAC Foot Map
A Foot Reflexology Treatment includes a soothing foot soak to cleanse and relax the feet followed by a combination of pressure and stimulation of the reflex points, as well as lower leg and foot massage. The client relaxes in a comfortable, warm, zero based gravity chair. The treatment is approximately one hour in length. For those with insurance coverage, a receipt will be issued. The following insurance companies cover Foot Reflexology services in some of their plans; individuals should check their plan:
⦁ Blue Cross
⦁ Co-operators
⦁ Green Shield
⦁ LEAGUE (RAC has an agreement with LEAGUE to promote RCRT™s to their insured clients)
⦁ Manulife
⦁ Sun Life
⦁ Great West Life
Table Massage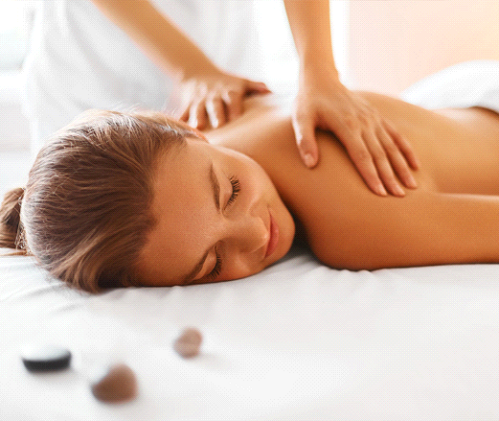 While relaxed on a massage table, enjoy the warmth of the heated blanket while having your 30 or 60 minute full body massage including (as time permits), shoulders, neck, scalp, and face. This massage is a medium pressure massage treatment to relax the muscles, reduce stress, relieve pain, and rejuvenate and restore the body. This treatment is provided by a non-registered massage practitioner who was trained at the International Academy of Natural Health Sciences by a Registered Massage Therapist. It provides an affordable treatment option for clients who do not have insurance coverage but who wish to enjoy the benefits of massage which include:
⦁ Counteracting postural stress from sitting
⦁ Easing muscle pain
⦁ Soothing anxiety and depression
⦁ Improving sleep
⦁ Boosting immunity
⦁ Relieving headache
Chair Massage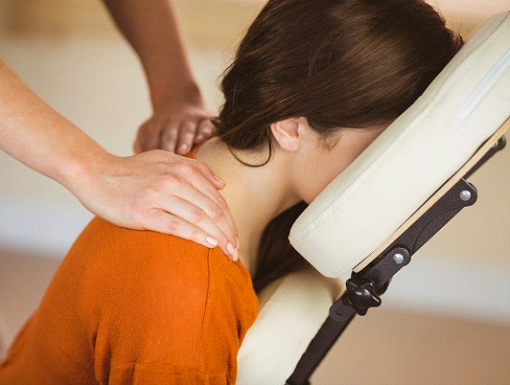 While relaxed in an ergonomic chair, the client receives a 15 or 30 minute combination back, shoulders, and neck massage to energize, relax and rejuvenate the body and to improve mental state and sense of well being. Benefits include:
⦁ Increased Joint Mobility and Flexibility
⦁ Reduced anxiety
⦁ Increased circulation
⦁ Improved sleep quality
⦁ Lower blood pressure
⦁ Decreased stress
⦁ Reduced muscle tension, pain and headaches
Therapeutic Head Massage
Introducing a new treatment, that is guaranteed to provide the ultimate in relaxation and stress relief. A one-hour deluxe Head Massage infused with a combination of therapeutic grade Essential Oils that provide nourishment and hydration to the scalp and strengthen the hair and root system. The oils also deliver Aromatherapy benefits by promoting stress reduction, positive energy and a sense of well-being. A combination of brushing, combing and massage are used throughout the treatment. To complete the experience the client will receive a shoulder, neck and facial massage.
Surprising Benefits of Head Massage
⦁ Eases stress and tension and helps you sleep better
⦁ Relaxes the scalp and neck muscles
⦁ Stimulates scalp circulation, to promote stronger and healthier hair growth.
⦁ Removes toxins that accumulate in the scalp by increasing the lymphatic flow.
⦁ Activates dormant hair follicles to promote new growth
⦁ Moisturises and conditions the scalp
---
For more information about our full line of services, our team, current promotions, or to book an appointment online please visit our website at http://www.spine-align.ca/.
You can also call the Clinic at 613-822-2228 to make an appointment. We are open from Tuesday to Saturday. Hours vary by service. We hope to see you soon!