Barrhaven author Barry Finlay set to release new Thriller
|
Barrhaven is home to many talented artists, and today I have the pleasure of writing about a popular local author who'll soon be releasing his fifth novel.
Barry Finlay is the award-winning author of the inspirational travel adventure, Kilimanjaro and Beyond – A Life-Changing Journey (with his son Chris), Amazon bestselling travel memoir, I Guess We Missed The Boat and two award-winning thrillers, The Vanishing Wife and A Perilous Question.
Barry has been featured in the 2012-13 Authors Show's edition of "50 Great Writers You Should Be Reading". He's also a recipient of the Queen Elizabeth Diamond Jubilee medal and the Nepean-Carleton Canada 150 Inspiration Award for his fundraising efforts to help kids in Tanzania, Africa.
Barry lives with his wife Evelyn in Barrhaven.
His latest book is titled "Remote Access". It's a contemporary political thriller that's sure to please both current fans and new ones alike.
The president of the United States is about to sign an executive order imposing crippling tariffs on China. The Chinese government is furious and hires a computer hacker to stop it. He hacks into the computer of the wife of the chief of staff to blackmail her husband into pressuring the president to change his mind. As the online threats escalate, the impetuous president is not listening to anyone, and especially a hacker. The hacker is equally determined not to fail and risk damage to his reputation. This cat and mouse game, where the stakes include national security and the life of the president of the United States, will appeal to anyone who even casually follows today's news or who just enjoys page-turning suspense.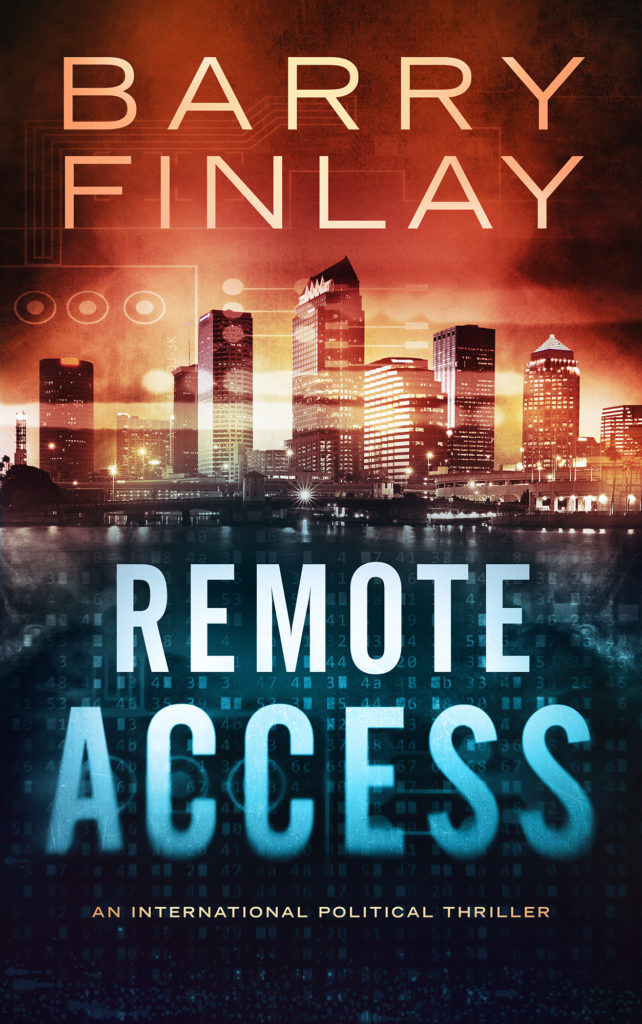 Remote Access is Barry's third thriller and fifth book. His books have received multiple awards and achieved Amazon Kindle Bestseller status.
You can visit his website at www.barry-finlay.com. You can also find him on Twitter at https://twitter.com/Karver2.
His latest book, Remote Access, will be available to the public in print and e-book formats through Amazon and Ingram on April 28th. It will also be available at our local Indigo Books in Barrhaven.
Get ready for summer travel with your
Barrhaven Blog Airbnb coupon!