Unexpected Journeys – Your guide to amazing local Ottawa road trips and outings
|
Do you ever wish someone would surprise you with a special day, already planned and all you have to do is choose who you want to take?
Your wish has just come true!
Unexpected Journeys is an Ottawa based company that curates one day, self-guided, surprise road trips that explore the areas around Ottawa and beyond.  With starting points anywhere from 30 minutes to an hour from downtown Ottawa, each journey will lead you to 5 unexpected and inspiring outdoor stops that are open all year long!  You can even return as the seasons change for a whole new experience each time.         
These journeys take you to areas that are off the beaten path and encourage people to take the road less traveled because some of the most memorable moments in life happen when we least expect it, in the most unassuming of places.
The best part is that you don't know where you're going until the journey begins and every stop is a mystery.
Along the way you will open 5 different notes, each one leading you to the next destination and filled with interesting bits of information about that location.  At each stop there are also optional bonus activities, local shops and eateries to discover,  photo-op after photo-op, hidden gems and other incredible areas to explore.  You can choose the options that you like to do and personalize your day of adventure and really make it your own.  You might want to spend your whole day outdoors, exploring nature or combine being outside with visiting some indoor spaces.  Maybe you just want to take in a few views and spend the rest of the day on a patio or shop the day away at local boutiques. Don't worry, we've given you lots of activities to choose from!   You also don't need to do everything in one day and can choose to split your journey into 2 days or even more.  These are just a few more ways to customize your experience.
The whole itinerary is planned for you from recommended days and times to head out, to what to pack for your day, to a list of unique accommodations close by in case you want to make it an overnight getaway.  We've thought of everything and there is very little you need to do beyond starting the car and gathering those closest to you.
Each journey is a chance to get out with your favourite people and spend an amazing day together creating some lasting memories.  This is a fantastic experience for couples, friends, families, those who are new to the area or just visiting, groups and even that solo traveler who just wants to head out alone for a peaceful day of discovery.  You can even bring your pup along on most of our journeys!
While you're out, you'll get to discover the many amazing places that we have right here in our own backyard. Did you know that this area is filled with waterfalls, pretty little paths through the woods, breathtaking views, small towns filled with history and stunning architecture, boardwalks, secret picnic spots, majestic waterways, old growth forests and so many more magical outdoor spaces?
There are 11 surprise road trips for you to choose from with more being added all the time.  We've even started creating ones that head just a little further from the Ottawa area. 
Our "Wonderful Waterfalls and Lookouts" journey is filled with, you guessed it, waterfalls and scenic lookouts at almost every stop.

"Bridges, Rapids and Trails" will lead you to enchanting woodland pathways, will have you crossing bridges throughout the day and leave you in awe of some of the majestic roaring rapids you encounter.

"Peaceful and Inspiring Places" takes you to rural Quebec and to the beautiful scenery and waterways in the area as well as the quaint small towns that line the route.

"An Ottawa West Wander" is our urban journey that tours around the serene green spaces in the west end of Ottawa.  You will feel like you're in the country without ever having to leave the city.

"Extraordinary Destinations and Discoveries" will surprise you over and over again with visits to some hidden gems that you probably didn't know existed.

On our "Waterways and Views" journey, you will get the chance to visit many different waterways and take in lots and lots of gorgeous vistas all day long.  Add in a few vineyards, maybe a brewery or two, some abandoned ruins,  flower fields, perhaps an outdoor art gallery or the best cheesecake ever (you just never know what you'll encounter) and you have all the ingredients for the perfect Unexpected Journey.   
These are just a sample of some of the experiences you can choose from on our website.  Head over to  https://www.unexpected-journeys.com/ to see the full list of dreamy road trips that you are definitely going to want to gift to yourself (come on, you deserve it) or to that someone who loves to explore.  You can also sign up for our newsletter to be the first to know when a new journey launches.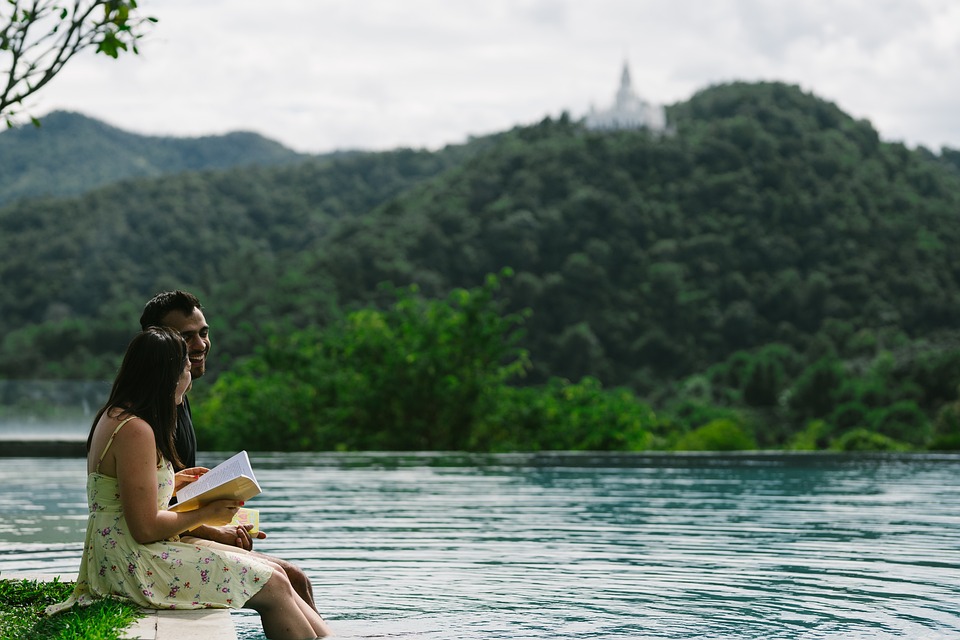 Follow along on our Instagram @unexpectedjourneys1 or Facebook at Unexpected Journeys as we share daily local and Canadian travel inspiration, beautiful images of the Ottawa area and beyond, some great restaurants and shops that we find, our contests and a little bit of "unexpected" humour thrown in the mix.
Life really is as much about the journey as it is the destination and we certainly have some incredible ones for you to choose from.  That dream about the special day already planned for you…with  Unexpected Journeys, it's a reality.
A few more tidbits about our product!
Cost for each journey: $55

You can bring as many people as you want on your journey

Makes an incredible gift: Think Mother's Day, Father's Day, retirement, teacher gifts, birthdays, bachelorette parties, employee appreciation gifts, anniversaries, Christmas gifts,we've even had a few couples get engaged on one of our journeys.

Each journeys arrives beautifully packaged via Canada Post

Woman-owned, locally-owned, indigenous-owned